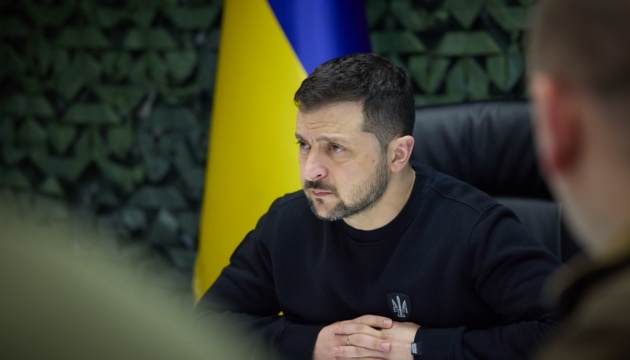 Zelensky meets with military, law enforcement officers in Zaporizhzhia
As part of a working trip to the Zaporizhzhia region, President Volodymyr Zelensky has familiarized himself with the work of a command post of the Zaporizhzhia operational grouping of troops and held a meeting on the situation in the region.
That's according to the press service of the head of state, Ukrinform reports.
Zelensky presented orders and medals to the employees of the Security Service of Ukraine, the National Guard, the National Police, the State Border Guard Service, and the State Emergency Service of Ukraine.
"Thank you for protecting our state, all of us. For protecting our homes, territorial integrity and life in Ukraine. I wish you good health. I wish you a great victory, and it will definitely come true," Zelensky said.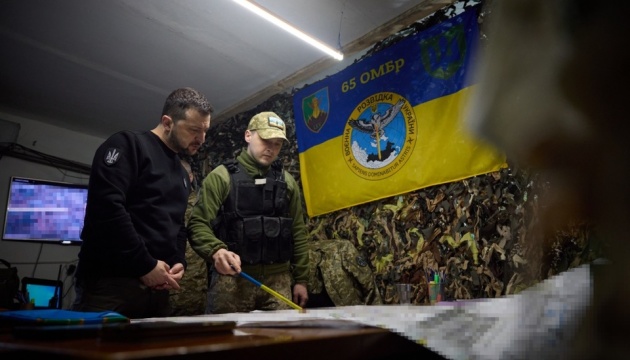 He also chaired a meeting with the military command and heads of law enforcement agencies of the Zaporizhzhia region.
Yurii Malashko, head of the Zaporizhzhia regional military administration, spoke about the socio-economic situation in the region and meeting the needs of internally displaced persons.
Major General Serhii Litvinov, commander of the Zaporizhzhia operational grouping of troops, in turn, reported on the operational situation and the readiness of military units to perform the tasks assigned to them.
Zelensky also heard information from the leadership of the Security Service of Ukraine and the National Police in the region.