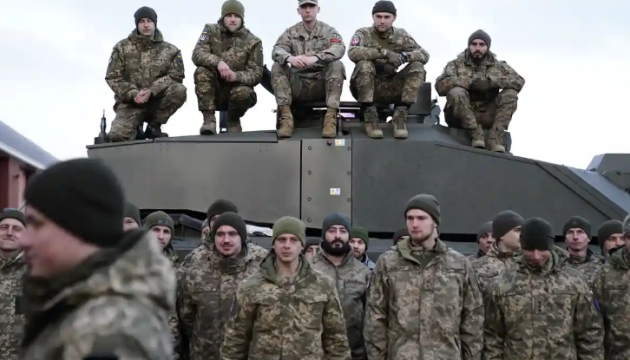 Ukrainian troops return home after Challenger 2 tank training in Britain
Ukrainian crews have completed training in the UK on Britain's Challenger 2 main battle tanks and returned home.
Ukrinform reports this with reference to The Guardian.
"The crews received training that included instructions included how to command, drive and work together as a Challenger 2 tank crew and effectively identify and engage targets," reads the report.
It is noted that the Ukrainian crews and the tanks are expected "to be in position in time for a spring counteroffensive that is believed to be in the works."
According to UK Defence Secretary Ben Wallace, the Ukrainian soldiers "return to their homeland better equipped, but to no less danger". "It is truly inspiring to witness the determination of Ukrainian soldiers having completed their training on British Challenger 2 tanks on British soil. We will continue to stand by them and do all we can to support Ukraine for as long as it takes," Wallace said.
Great Britain earlier said it would send 14 Challenger 2 tanks to Ukraine soon.
Photo: Andrew Matthews/PA