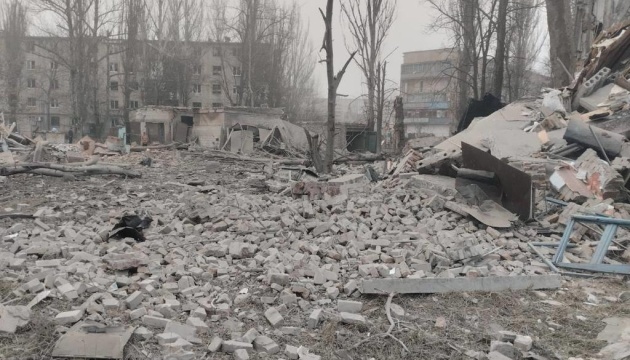 All utility workers being evacuated from front-line Avdiivka
Municipal authorities of Avdiivka, Donetsk region have decided to evacuate all public utility staffers amid fierce hostilities raging in the area.
That's according to Vitaliy Barabash, head of the Avdiivka City Military Administration, Ukrinform reports.
"Avdiivka is becoming more and more like a site from post-apocalyptic movies or ... Maryinka, completely destroyed by ruscists... Therefore, a difficult decision was made to evacuate the rest of our heroes - utility workers who at least tried to keep the city clean and livable," the official said.
The town chief strongly recommends that residents leave Avdiivka as "Russian rockets and projectiles do not spare anyone or anything, no matter what views you hold."
Barabash put in his report the White Angel evacuation group hotline number 066 561 91 02 and the local social service number 095 600 40 26.
"Call or message us or the volunteers! We will take everyone out and accommodate you in a safer location!" emphasized the head of the city military administration.
Earlier, Barabash said that seven children remained in Avdiivka, whose parents refused to evacuate.
Photo: Andriy Yermak, Telegram