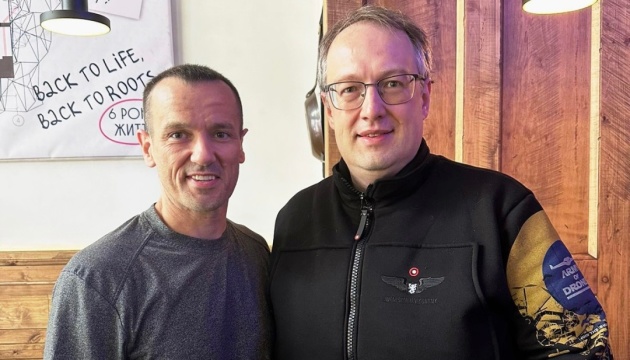 Military expert John Spencer arrives in Kyiv
John Spencer, a well-known American military expert, is paying a visit to Kyiv today.
The relevant statement was made by Advisor to Ukraine's Internal Affairs Minister Anton Gerashchenko on Twitter, as well as confirmed by John Spencer himself, an Ukrinform correspondent reports.
Gerashchenko noted he had been pleased to meet with John Spencer in person this morning.
"We discussed the battle of Kyiv of 2022. As an expert in modern warfare, John studies Ukrainian military experience in this war – how, being at a disadvantage, we manage to beat a very strong enemy," Gerashchenko wrote.
John Spencer is a military professional, combat veteran, retired U.S. Army officer, researcher of urban warfare, and the author of The Mini-Manual for the Urban Defender.
At the moment, John Spencer is the Chair of Urban Warfare Studies at the Modern War Institute, which is a research center at the U.S. Military Academy.