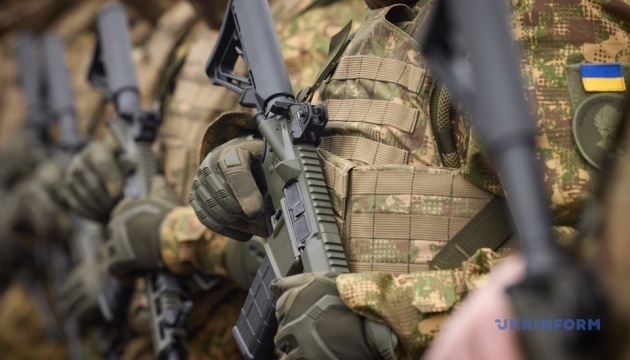 Zaluzhnyi, Naiev congratulate National Guard soldiers on their professional holiday
Commander-in-Chief of the Ukrainian Armed Forces Valerii Zaluzhnyi and Commander of the Ukrainian Joint Forces Serhii Naiev have congratulated Ukraine's National Guard on its ninth anniversary.
"Honor, courage, law - these are the concepts that unite all National Guard soldiers," Zaluzhnyi wrote on Telegram.
He also added: "Not only law, order and security are behind you. Every day on the battlefield, you perform feats, demonstrating that loyalty to the oath and the Ukrainian people is not just empty words. You show remarkable resilience and courage. At the cost of your own life, you choose freedom for every Ukrainian. Since the first days of Russian aggression, together with the Armed Forces of Ukraine, you have been fighting heroically on the most difficult areas of the front. Shoulder to shoulder."
"It is thanks to our unity and devotion to the Motherland that we are invincible," Zaluzhnyi said.
Naiev, in turn, wrote on Telegram that the vigilance of National Guard soldiers is a key to the peace of Ukrainians, a shield and hope for a peaceful future.
"Dear guardsmen - descendants of Ukrainian Cossacks! I congratulate you on your professional holiday from the bottom of my heart – Ukraine's National Guard Day! You serve the Ukrainian people with dignity and flawlessly fulfill the tasks assigned to you. You passed with honor the test of courage and loyalty to the oath in the first days of the large-scale invasion, showing the enemy your resilience and strength of spirit," Naiev said.
He thanked everyone who defends their native land and protects the legitimate interests of the people and the state.
"Your vigilance is the guarantee of the peace of our citizens, their shield and hope for a peaceful future," Naiev said.
Ukraine marks National Guard Day on March 26.