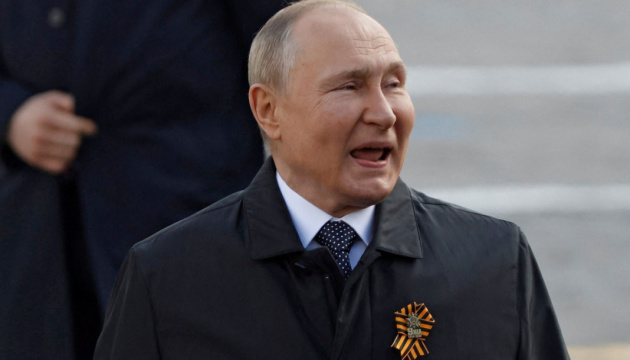 Putin likely sought to deploy nuclear weapons in Belarus before invasion of Ukraine - ISW
The Washington-based Institute for the Study of War (ISW) has said in its new report that Russian President Vladimir Putin probably tried to deploy Russian nuclear weapons in Belarus even before the full-scale invasion of Ukraine.
"Putin has likely sought to deploy Russian nuclear weapons to Belarus since before the February 2022 invasion of Ukraine and has likely chosen this moment to do so in order to serve the immediate information operation he is now conducting," the report said.
Belarusian President Alexander Lukashenko offered to host Russian nuclear weapons on Belarusian territory on November 30, 2021, and Belarus removed the constitutional clause enshrining Belarus' neutral status in a referendum in February 2022.
ISW forecasted in January and February 2022 that Putin might seek to deploy tactical or strategic nuclear weapons to Belarus as part of a broader effort to deepen Russian control over Belarus.
"Putin likely refrained from deploying the weapons to Belarus at the start of the 2022 invasion in order to preserve the option to deploy them as part of a future Russian information operation to manipulate the West," the report said.
At the same time, ISW analysts believe that announcement of the deployment of tactical nuclear weapons to Belarus is irrelevant to the risk of escalation to nuclear war, which remains extremely low. They think that Putin is attempting to exploit Western fears of nuclear escalation by deploying tactical nuclear weapons to Belarus.
Putin earlier said in an interview with a Russian state television channel that Russia intends to deploy tactical nuclear weapons in Belarus. The White House, in turn, said the U.S. would not adjust its own strategic nuclear posture.