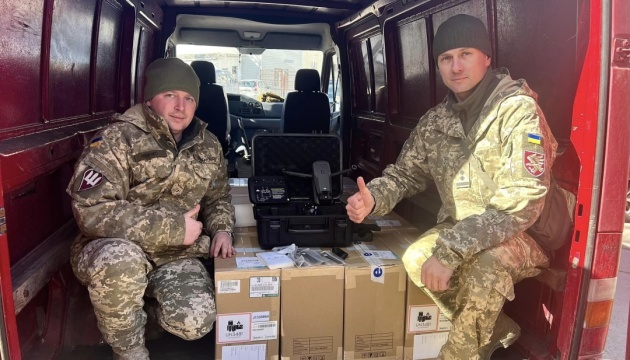 Zhytomyr city hands over 40 drones to paratroopers
Forty drones were purchased with funds from the Zhytomyr city budget and handed over to the soldiers of the 95th Air Assault Brigade.
"I returned from the east yesterday. I visited our 95th [Brigade]. These are real Heroes who hold the defense near Kreminna. Twenty drones were given to the paratroopers. Another 20 Mavic drones were handed over to them in Zhytomyr," Zhytomyr Mayor Serhiy Sukhomlyn posted on Facebook.
According to Sukhomlyn, all the drones were purchased at the expense of the city budget. The mayor added that a resident of Zhytomyr also had purchased one drone for the military.
Photo: Serhiy Sukhomlyn / Facebook