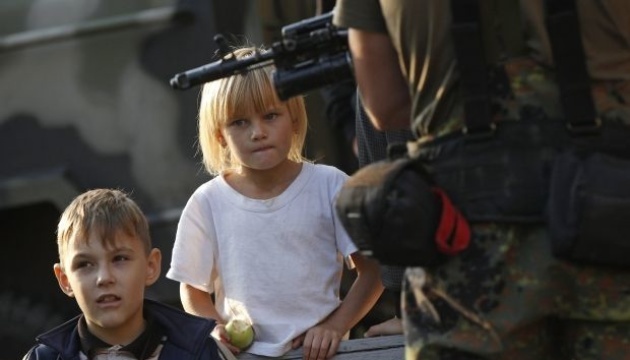 Russia's deportation of Ukrainian children an element of genocide - French lawyer
Russia's deportation of children from Ukraine is an element of the crime of genocide.
French lawyer Emmanuel Daoud, who filed a lawsuit with the International Criminal Court regarding the illegal and forcible transfer of children from Ukraine, said this in an interview with Voice of America, Ukrinform reports.
"According to the Rome Statute governing the work of the International Criminal Court, the court has jurisdiction over three crimes: war crimes, crimes against humanity and crimes of genocide. You might think that genocide is when a criminal wants to destroy an entire country, an entire nation, an entire ethnic group. Actually, the very fact of the deportation of children is an element of the crime of genocide," Daoud said.
According to him, attacks on a part of the population with the aim of assimilating this population -- in this case the Ukrainian nation -- are enough to qualify what is happening as genocide.
"In other words, taking the children by force, deporting them, bringing them to Russia, transferring them to Russian adoptive parents and then breaking all ties - both psychological and physical ones - with their parents, with the Ukrainian people, with history... Yes, it's called assimilation of a part of the Ukrainian nation and therefore it can be called genocide," the lawyer said.
He said he was sure that the culprits would be held to account since arrest warrants are issued once and for all. "Such crimes have no statute of limitations. So I'm convinced that everyone who is guilty of these crimes will be convicted," Daoud said.