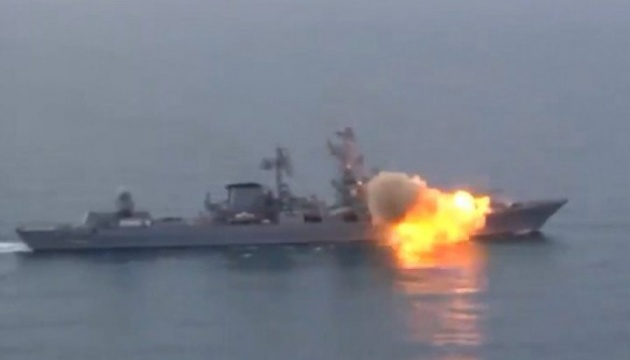 Zelensky says Russian ships already know what expects them in Ukrainian waters
Ukrainian President Volodymyr Zelensky has said in his address to the graduates of the Odesa Maritime Academy that Russian ships already know what expects them in Ukrainian waters.
The address has been published on the website of the head of state, Ukrinform reports.
The president thanked Ukrainian Navy officers for protecting the state in the maritime defense sector and added that Ukraine needs a victory over the enemy at sea, on land and in the sky.
"Russian ships have already memorized the only prospect for them in Ukrainian waters. The Russian Black Sea flagship has already demonstrated what any vessel that threatens Ukraine would face, and it is only a matter of time before it repeats the fate of the Moskva ship. Our defense and security forces firmly proved that the Ukrainian Snake Island would not tolerate an enemy flag... And these are only three elements of the great battle for the sea, which is still ongoing and in which you, our dear graduates of the Odessa Maritime Academy, will take part and win," Zelensky said.
He also added: " You have earned the right to lead truly heroic crews – those of our soldiers who bravely and extremely effectively defend Ukraine in the sea against overwhelming enemy forces. Please, always take care of your soldiers, protect them and Ukraine! Help everyone who is fighting next to you against Russian evil! Protect freedom of navigation, one of the fundamental elements of global security, and protect everyone who peacefully and legally uses Ukrainian territorial waters!"
Zelensky called on the officers of the academy not to forgive the enemy for any crime against Ukraine and its people.