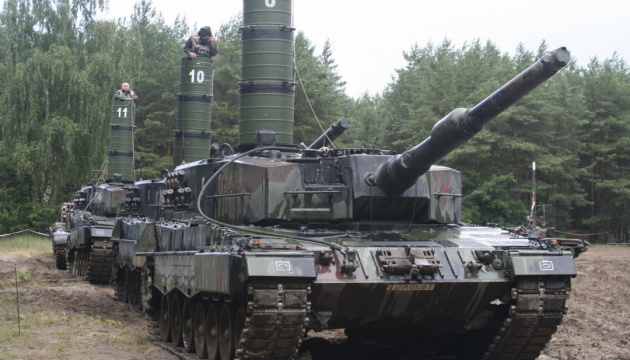 Spain to send six Leopard 2A4 tanks to Ukraine by end of next week
The first six modern Leopard 2A4 battle tanks will be sent to Ukraine by the end of next week, the Spanish Ministry of Defense said this in a statement on Thursday.
According to CNN, Spain is expected to send its first shipment of modern battle tanks to Ukraine by the end of next week, once officials have completed final firing tests in the field.
The six Leopard 2A4 tanks have been undergoing final checks at a weapons factory near Seville in southern Spain.
Spanish Defense Minister Margarita Robles visited the factory on Thursday. She announced that four more Leopard tanks due for Ukraine will arrive there soon for inspection and testing.
As reported, on Monday, dozens of Ukrainian military personnel completed a four-week training in Spain on how to operate the Leopard 2A4 battle tank.
On Thursday, Finnish Defense Minister Antti Kaikkonen announced that Finland would send to Ukraine three armored mine-clearance vehicles based on Leopard 2 tanks.
Photo: mil.in.ua