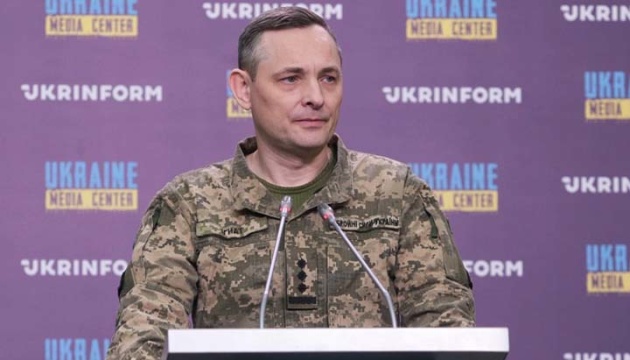 Russian artillery and air defense systems must be destroyed preventively – Air Force spox
Enemy air defense systems and rocket artillery must be destroyed preventively. For this, Ukraine needs modern Western-made aircraft.
"They must be destroyed preventively, namely by all long-range weapons. There is, of course, counter-battery fight, in which M142 HIMARS is used, for example. But if we had powerful aircraft, capable of launching long-range strikes with the systems that modern Western aircraft have, then we would destroy the enemy on long distances more effectively," Yuriy Ihnat, Spokesperson for the Air Force of the Armed Forces of Ukraine, said during the national news telethon.
Currently, according to the spokesman, Ukraine uses Western AGM-88 HARM missiles, which are installed on old Soviet aircraft, to counter enemy air defense.
"These missiles are installed on Soviet fighters but, unfortunately, because of this, they do not have the full functionality that they would have if they were launched from F-16 aircraft. Then HARMs would work at longer ranges and more accurately, destroying a bigger number of enemy air defense systems," the Air Force Spokesperson said.
He also explained that equipping old aircraft with Western missiles is a difficult and expensive process.
"This aviation equipment is obsolete. Therefore, it is not profitable to invest so much money and time in it. A minor modernization of these aircraft was carried out, namely: the communication system was adapted to NATO standards, GPS navigation and identification friend or foe system were improved. For wartime, these are not significant changes. It would be necessary to replace half of an aircraft and put on-board radar systems to adapt our MiG-29s to Western weapons. Then we could install cruise missiles, guided aerial bombs, and even missiles like Harpoon," Ihnat added.