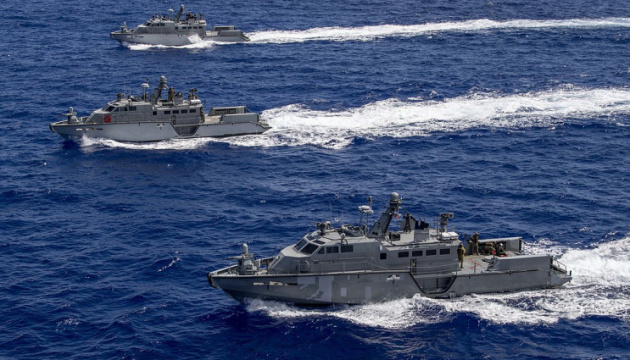 Humeniuk: Ukraine needs boats to strengthen its presence at sea
Ukraine should strengthen its presence at sea, therefore, even boats are of great importance for the security of our country.
"We are talking about the need to strengthen the naval presence, including at least at a patrol level not to allow the enemy to put pressure on Ukraine's initiatives functioning now. In particular, the Black Sea Grain Initiative which works not only for the economy of Ukraine but for the whole world. Currently, we have a real need to ensure the safety component – to have such boats. We have capabilities to use them even exceeding their tactical and technical characteristics," Natalia Humeniuk, the head of the joint press center of the Operational Command "South", said during the nationwide news telethon on March 22.
As reported, on February 16, Sweden handed over six boats to Ukraine to restore transport links in the liberated territories.