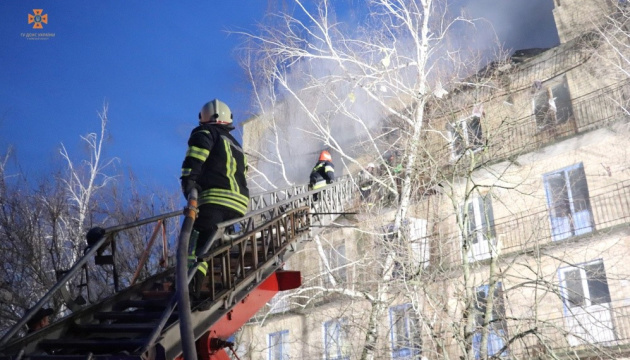 Death toll from drone attack in Kyiv region rises to eight
Eight people have been killed in a Russian drone attack in the town of Rzhyshchiv, Kyiv region, and four people may stay under the rubble.
According to Ukrinform, the main directorate of the Ukrainian State Emergency Service in the Kyiv region said this in a post on Facebook.
The agency recalled that in the early morning hours of March 22, in the town of Rzhyshchiv, Kyiv region, an enemy attack partially destroyed the 4th and 5th floors of two five-story dormitories and a three-story building of a professional lyceum. The fire was extinguished at 06:50.
"As of 18:00, eight people were killed, seven people were injured and one person was rescued. Probably, four people are under the rubble," the State Emergency Service said.