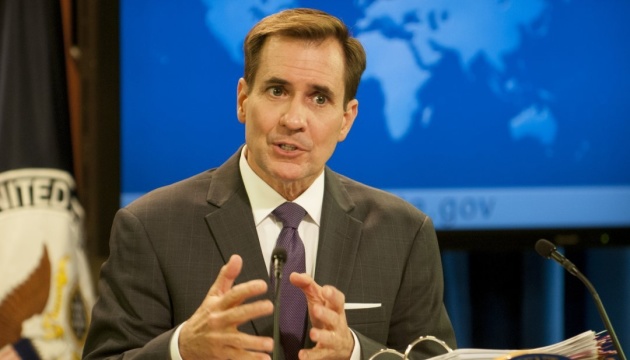 Coming weeks will be 'critical' as Russia may mount another offensive - White House
The United States suggests Russia may soon attempt to mount another offensive, perhaps along many different vectors, but Washington is ready to continue providing Ukraine with everything it needs for defense.
That's according to National Security Council spokesperson John Kirby, Ukrinform reports with reference to CNN.
Kirby said the coming weeks would be "critical" in the war and the U.S. expected Russian President Vladimir Putin would "try to mount another offensive and maybe along many different vectors."
"We have got to make sure that we are doing everything we can to make sure Ukraine is ready for that," he said.
He noted that the U.S. wants to ensure Ukrainians can defend themselves against any renewed Russian offensive while also having the flexibility to "conduct offensive operations of their own at a time and place and a size and a scale of their choosing."
"That's where we're taking battalions out of Ukraine right now and putting them through combined arms maneuver training. That's why they're ramping up training on things like the Patriot air defense system. We're doing everything we can to make sure that they're ready as best they can be before these critical weeks and months ahead," Kirby said.
He also stated that the U.S. defers to Ukraine's leadership in its prioritization of the hard-fought battle for Bakhmut.
"What we're going do is stay focused on making sure that President [Volodymyr] Zelensky has what he needs, wherever he chooses to fight. That means intelligence. That means support. That means weapons. That means capabilities. That's what we're going to be focused on," Kirby said.