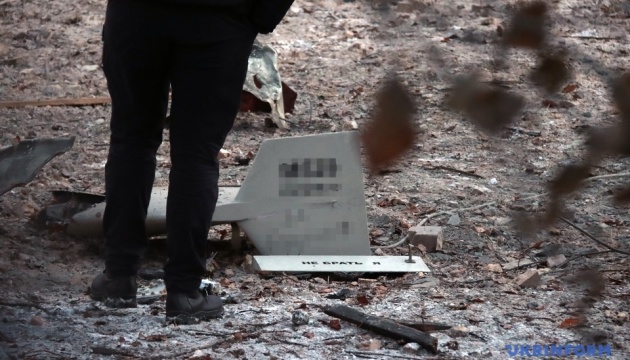 Eight enemy kamikaze drones shot down near Kyiv overnight
About eight Shahed kamikaze drones were detected and destroyed near Kyiv in the early hours of Monday, March 22.
According to Ukrinform, the Kyiv city military administration said this in a Telegram post.
"The latest air raid alert in Kyiv lasted for more than four hours. According to the final information, about eight enemy UAVs of the Shahed type were detected in the airspace around Kyiv. All loitering munitions were successfully destroyed by our air defense forces. Thank our air defense forces! Believe in the Ukrainian Armed Forces," said Serhii Popko, head of the Kyiv city military administration.
Earlier reports said that the enemy carried out another drone attack on Ukraine overnight. According to preliminary information, the Ukrainian Armed Forces destroyed 16 out of 21 drones launched by the Russians.