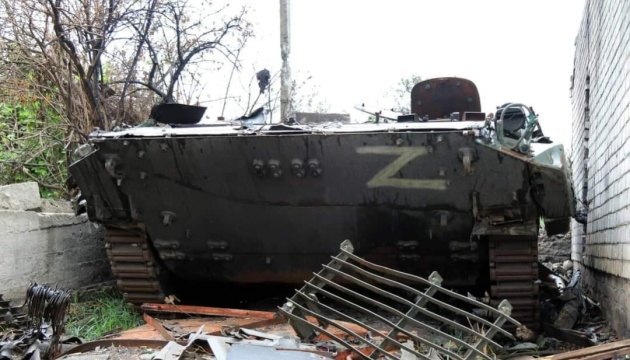 Ukraine's Armed Forces eliminate 920 Russian invaders in past day
The Armed Forces of Ukraine eliminated about 167,490 Russian troops in Ukraine from February 24, 2022 to March 22, 2023, including 920 invaders over the past day alone.
The General Staff of the Armed Forces of Ukraine said this in a post on Facebook, according to Ukrinform.
The enemy's total combat losses include also 3,557 tanks (+5 over the past day), 6,887 armored combat vehicles (+8), 2,589 artillery systems (+3), 509 multiple launch rocket systems (+2), 272 air defense systems (+2), 305 aircraft, 290 helicopters, 5,434 motor vehicles (+6), 18 warships/cutters, 2,183 unmanned aerial vehicles (+16), 270 special equipment units (+4). A total of 909 enemy cruise missiles (+2) were shot down.
Enemy losses are being verified, the General Staff noted.
As reported by Ukrinform, units of the Defense Forces repelled 114 enemy attacks in the eastern section of the front on March 21.