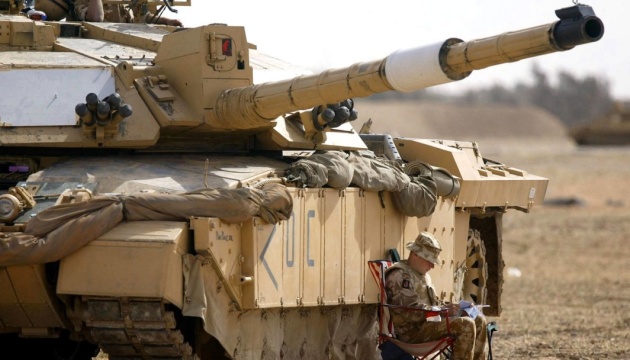 UK to provide ammunition with depleted uranium to Ukraine
The United Kingdom will provide ammunition that contains depleted uranium to Ukraine.
Baroness Annabel Goldie, Minister of State at the UK Ministry of Defense, said this in a statement in response to the question from Lord Hylton, a member of the House of Lords, Ukrinform reports.
"Alongside our granting of a squadron of Challenger 2 main battle tanks to Ukraine, we will be providing ammunition including armor piercing rounds which contain depleted uranium," Goldie said.
According to her, such rounds are highly effective in defeating modern tanks and armored vehicles.
UK Prime Minister Rishi Sunak said at a joint press conference with Ukrainian President Volodymyr Zelensky in February that British-made Challenger 2 tanks, due to be delivered to Ukraine in March, would change the situation on the battlefield.