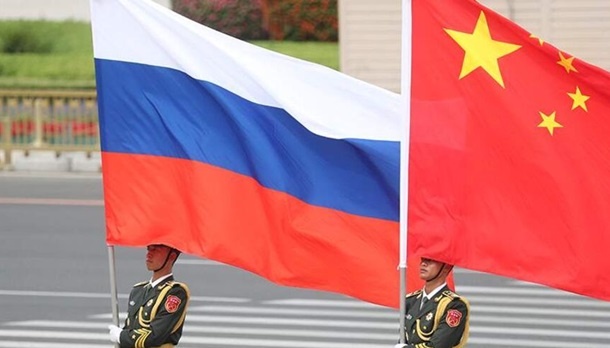 China sells $12M worth of drones to Russia since war began - NYT
China has shipped more than $12 million in drones to Russia since it invaded Ukraine, in an indication of quiet collaboration between the two.
That's according to The New York Times, Ukrinform reports.
In total, nearly 70 Chinese exporters sold 26 distinct brands of Chinese drones to Russia since the invasion.
According to the news outlet, the shipments, a mix of products from DJI, the world's best-known drone maker, and an array of smaller companies, often came through small-time middlemen and exporters.
"Complicated sales channels and vague product descriptions within export data also make it hard to definitively show whether there are U.S. components in the Chinese products, which could constitute a violation of the American export controls. And the official sales are likely only one part of a larger flow of technologies through unofficial channels and other nations friendly to Russia, like Kazakhstan, Pakistan and Belarus," the article reads.
The U.S. Commerce Department added DJI to a blacklist in 2020 that prevents American firms from selling technology without express permission. The measure has done little to affect DJI's industry dominance, and the company's products made up nearly half of the Chinese drone shipments to Russia, according to the customs data. A portion of them were sold directly by DJI, via iFlight Technology, a subsidiary of DJI.
The second-largest brand sold was Autel, a Chinese drone maker with subsidiaries in the United States, Germany and Italy; exporters sold nearly $2 million of its drones, with the latest batch shipping in February 2023. On its website, the company advertises sales to United States police forces.
A DJI spokesman said the company could find no record of any direct sales to Russia since April 16, 2022, and that it would investigate other firms that appeared to be selling to Russia. The company, he said, has stopped all shipments to and operations in Russia and Ukraine since the beginning of the war and has "thorough protocols" to ensure it does not violate United States sanctions.
Autel said in an emailed statement that it was not aware of any sales to Russia and was conducting an internal investigation about the issue.
The direct sales by Chinese exporters, industry experts say, are only one part of a wider effort to procure the drones from nearby markets, where they can be bought off the shelves of retail stores.
According to experts, refilling stockpiles of even the most basic unmanned aerial vehicles has become as critical as other basic necessities, such as procuring artillery shells and bullets.