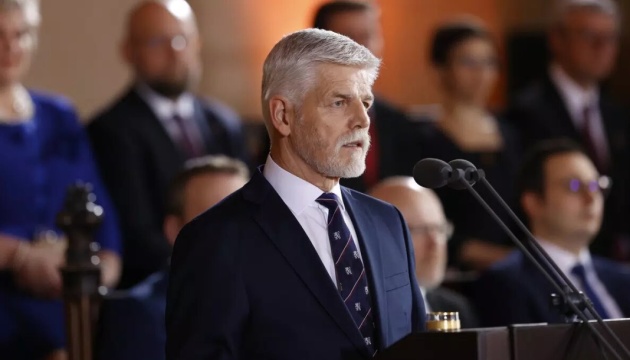 Czech president says Ukraine has "window of opportunity" to launch counteroffensive this year
Ukraine has a window of opportunity in 2022 to launch a counteroffensive, which could happen in the next few months, while next year, it could be difficult for Kyiv to maintain the current level of international support.
That's according to President Petr Pavel of the Czech Republic, who spoke with Poland's Rzeczpospolita, Ukrinform reports.
"This (counteroffensive - ed.) should happen within a few months. The window of opportunity is open this year. After next winter, it will be extremely difficult to maintain the current level of aid," Pavel said.
He added that in the future, Ukraine will be running out of manpower and resources, and Western nations that are helping Ukraine will also be getting weary.
"Many countries, many politicians expect some progress this year. I believe Ukraine will have only one attempt to launch a major counteroffensive. Therefore, if it decides to launch a major counteroffensive and it fails, it will be extremely difficult to get funds for the next one," the president of the Czech Republic noted.
Pavel says the Ukrainian Army Command is likely the most experienced in the world today. Therefore, they know best when and where to launch a counterattack.
According to the Czech president, the West should do everything possible to help Ukraine achieve its goals. According to Pavel, the liberation of the entire territory of Ukraine would be "a wonderful result." However, he did not rule out the scenario of "a long-term war of extermination, without concessions from either side."
Pavel stressed that Western nations should not encourage Ukraine to give up its territories seized by Russia. He added that the West can only help Ukraine, but not indicate what decision Kyiv should ultimately make.
The president noted that Ukraine deserves to join NATO as the country meets most of the membership criteria. At the same time, according to Pavel, for practical reasons, it is better for Ukraine to join the EU first. He emphasized that after the end of the war, the post-war reconstruction of Ukraine will begin, which will allow the nation to join the European Union sooner. Instead, economic contacts would then facilitate accession to NATO.