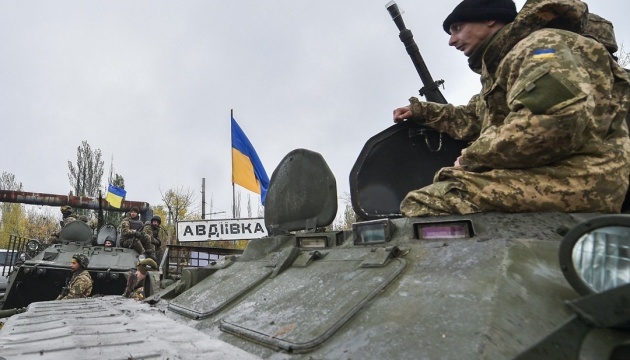 Situation in Avdiivka similar to events in Bakhmut - UK intelligence
The situation in Avdiivka, Donetsk region, is tactically similar to what is happening in Bakhmut.
The UK Defense Ministry said this in its latest intelligence update published on Twitter, Ukrinform reports.
According to the ministry, over the past three weeks, Russian forces have made creeping gains around the Ukrainian-held Donbas town of Avdiivka, immediately north of Donetsk city.
"The Russian operation has largely been carried out by the 1st Army Corps of the Donetsk People's Republic; local personnel who will know the terrain well. Avdiivka has been on the front line of the Donbas conflict since 2014; the city is now largely destroyed," the update reads.
According to British analysts, the sprawling Avdiivka Coke Plant complex is likely to be seen as particularly defendable key terrain as the battle progresses.
The update states that tactically, the situation is similar to that in the larger town of Bakhmut, further north. "Ukrainian forces continue organized defense, but their supply lines to the west are increasingly threatened by the Russian envelopment operation," British intelligence said.