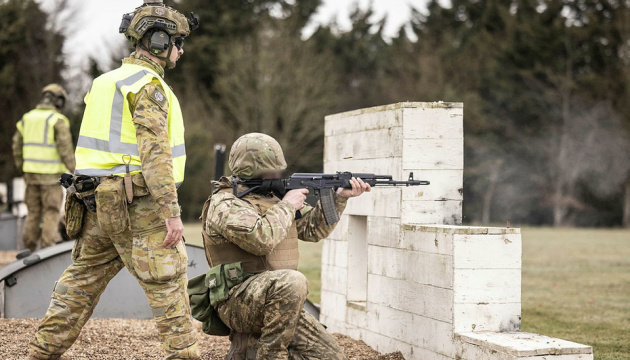 Soldiers of Armed Forces of Ukraine undergo live-fire training in UK
In the United Kingdom, soldiers of the Armed Forces of Ukraine completed live-fire training under the leadership of instructors from Australia.
"Accuracy and lethality were paramount for the Armed Forces of Ukraine recruits under the leadership of the instructors of Operation "Kudu" of the 5th Battalion, Royal Australian Regiment of the 1st Brigade - Australian Army of the Australian Army of the Australian Defense Forces Defence Australia during their live-fire training in the UK," the General Staff of the Armed Forces of Ukraine posted on Facebook.
"Starting with static shooting at 100 metres, the trainees moved on to fire and movement in pairs and finished with live-fire attacks. As the recruits' skills developed, so did their confidence, along with improving lethality, accuracy and safety with weapons," reads the report.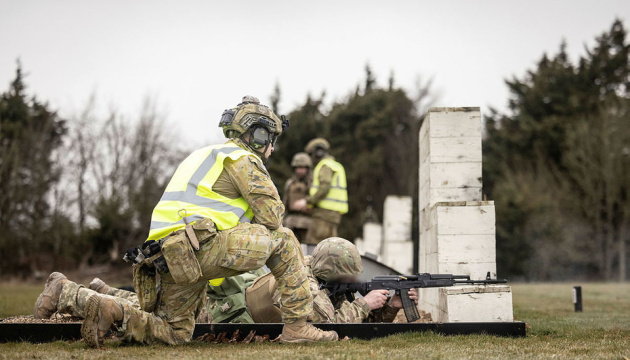 One of the safety supervisors on the range said safety was an important part of the training.
"All the training we've done up to this point is going to give the Ukrainians confidence on the weapons systems they are going to have to use when they return to Ukraine. What's surprised me the most is how quickly they learnt, and how keen they were to fix errors in their drills," he said.
The recruits completed wooded, urban and trench training to develop the combat skills needed on the battlefield to defend Ukraine. The recruits had to adapt to different weapons, tactics and environments, but the Australian Army instructors worked hard to ensure the success of the serial. The training is also enabling the Australian Army instructors to develop their skills.
Contingent Commander for Operation Kudu, Major Gregory Sargeant, said live-fire training was vital. "Live fire is important to achieve battle inoculation – to prepare people for when they're actually in a fight," Major Sargeant said.
"The more realistic you can make live-fire training, the better they will perform in combat. This training has seen a progression of training from static engagements at 100 metres, up to them being able to conduct a live-fire section defence. Our soldiers are learning from our Ukrainian mates, and that will enable them to come back home and, in turn, teach these lessons to our soldiers. It's been mutually supportive," he added.
As noted, Australia continues to stand with the people of Ukraine and is providing ongoing support in response to Russia's continuing violation of international law.