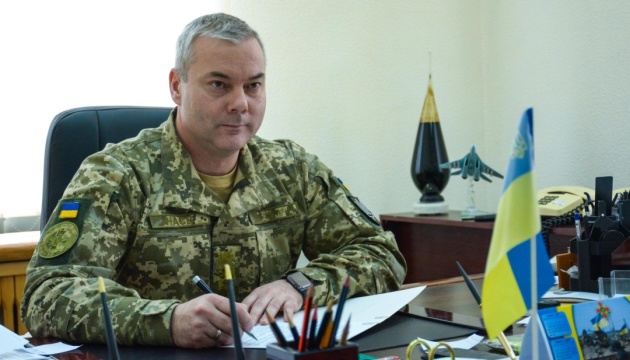 Protection against Russian shelling: Armed Forces of Ukraine define measures for Chernihiv region
Thirty-four settlements in Chernihiv region suffer from Russian strikes. The Armed Forces of Ukraine determined specific measures to protect local residents from enemy attacks.
The command of the Joint Forces of the Armed Forces of Ukraine posted this on Telegram with reference to its commander Serhiy Nayev.
Thus, during a meeting with Head of the Chernihiv Regional Military Administration Vyacheslav Chaus, the commander emphasized that the safety of citizens is the main task.
In addition, according to him, people should feel that the military command and state authorities on the ground will definitely protect them in case of any threats.
"We understand that the enemy has not abandoned its intentions to fire at civilian objects. Therefore, we need to do everything possible to ensure that the local population in the border areas of Chernihiv region does not suffer from enemy shelling. We defined specific measures that we will implement in the future," Nayev said.
As reported, the Russian troops launched 11 mortar strikes at the village of Kliusy in Chernihiv region on March 18.