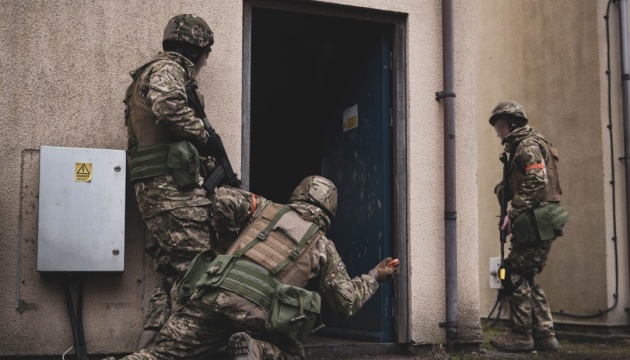 Canadian army training Ukrainian recruits to operate in urban setting
The Canadian Armed Forces showed how Ukrainian recruits are trained to operate in urban setting.
"Preparing to defend your country means being ready to fight in any terrain. CA instructors teach Ukrainian recruits how to operate in an urban setting," the Canadian Army posted on Twitter.
Pour pouvoir défendre son pays, il faut être prêt à se battre sur n'importe quel terrain.

Des instructeurs de l'AC enseignent à des recrues ukrainiennes comment opérer en milieu urbain, le 16 février 2023.

📸 Cpl Eric Greico pic.twitter.com/mMeCiS32uH

— Armée canadienne (@Armeecanadienne) March 17, 2023
As reported, the Canadian Armed Forces have trained more than 35,000 Ukrainian soldiers as part of Operation UNIFIER since 2015. After the Russian full-scale invasion started, Canadian instructors left the territory of Ukraine, but training was resumed in Great Britain and Poland in a few months.