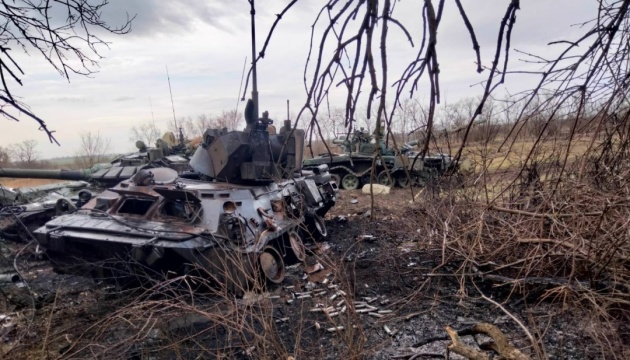 Russian military death toll in Ukraine rises to 164,200
The Armed Forces of Ukraine eliminated nearly 164,200 Russian troops in Ukraine from February 24, 2022 to March 18, 2023, including 880 soldiers over the past day alone.
The General Staff of the Armed Forces of Ukraine said this in a post on Facebook, according to Ukrinform.
The enemy's total combat losses include also 3,511 tanks (+5 over the past day), 6,830 armored combat vehicles (+7), 2,560 artillery systems (+8), 506 multiple launch rocket systems (+2), 265 air defense systems, 305 aircraft, 290 helicopters, 5,404 motor vehicles (+3), 18 warships/cutters, 2,159 unmanned aerial vehicles (+14), 259 special equipment units. A total of 907 enemy cruise missiles were shot down.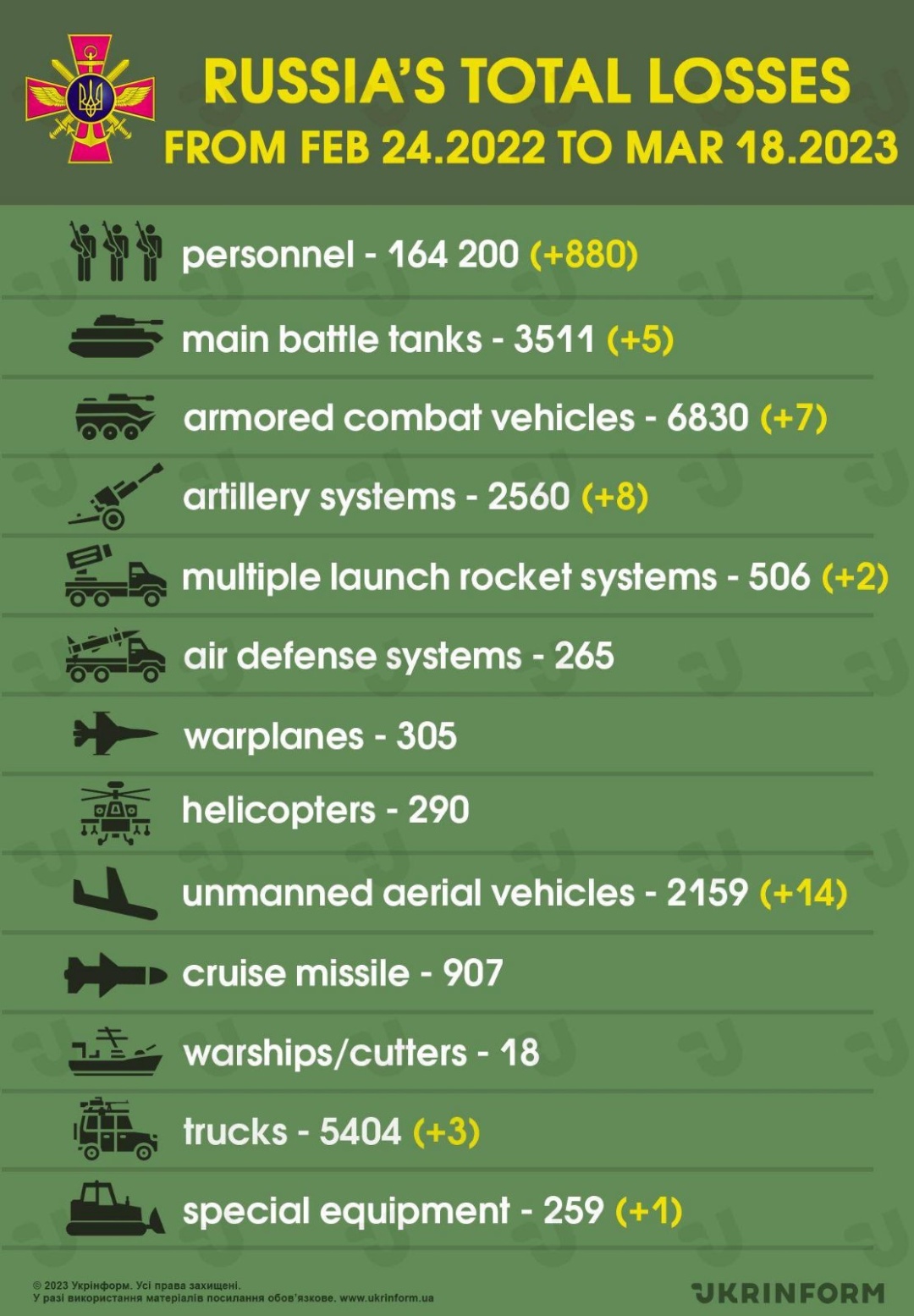 The data is being verified, the General Staff noted.
As reported by Ukrinform, on March 17, the Air Force of Ukraine launched six strikes on Russian military personnel concentration areas, while units of rocket troops and artillery hit two Russian military personnel concentration areas, as well as one position of enemy air defense system.