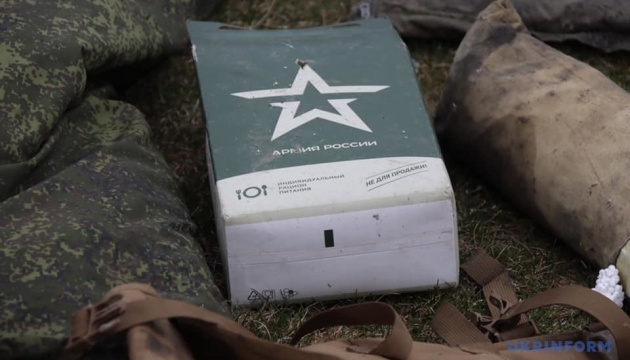 NATO assesses Russia's daily war casualties at 1,500
NATO believes Russia is sustaining up to 1,500 casualties a day, primarily in the battles of Bakhmut.
That's according to The Guardian citing a senior source in the Alliance, Ukrinform reports.
"Russia is sustaining up to 1,500 casualties a day in its current offensive, mostly in the eastern city of Bakhmut," the report reads.
Ukraine is taking "an order of magnitude less" in fighting where "several thousand" shells a day have been fired by both sides.
Speaking on condition of anonymity, the official said it was unclear how long the battle for Bakhmut will go on.
As Ukrinform reported earlier, Ukraine's defense forces eliminated about 163,320 Russian soldiers between February 24, 2022, and March 17, 2023, including 760 in the past day alone.
Over the said period, Ukrainian defenders destroyed 3,506 Russian main battle tanks (including two tanks in the past day), 6,823 armored combat vehicles (+13), 2,552 artillery systems (+13), and 504 multiple launch rocket systems (+1). The enemy also lost 265 anti-aircraft warfare systems, 305 warplanes, 290 helicopters (+1), 2,145 tactical unmanned aerial vehicles, 907 cruise missiles, 18 warships/boats, 5,401 vehicles and fuel trucks (+7), and 258 pieces of special equipment (+1).