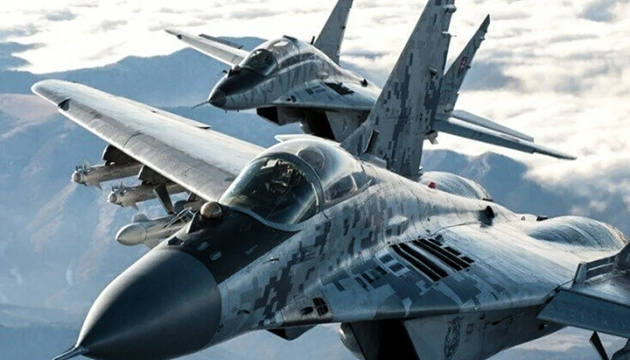 Slovakia to send Ukraine 13 MiG-29 fighter jets
The Government of Slovakia has approved handing over to Ukraine a batch of 13 MiG-29 Fulcrum fighter jets.
That's according to the country's Prime Minister Eduard Heger, who broke the news on Twitter, Ukrinform reports.
"Slovak government just approved sending 13 MiG29s to #Ukraine! Promises must be kept and when President Zelensky asked for more weapons including fighter jets, I said we'll do our best. Glad others are doing the same. Military aid is to ensure Ukraine can defend itself and the entire Europe against Russia," he wrote.
As reported by Ukrinform, Poland's President Andrzej Duda said on Thursday that the first four of the MiG-29 fighter jets promised by his country would be handed over to Ukraine in the coming days.
Denmark's Prime Minister Mette Frederiksen also said on Thursday that Western nations are discussing whether to send fighter jets to Ukraine.