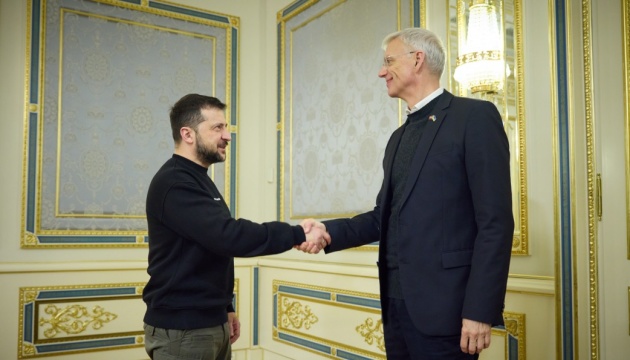 Ukrainian president, Latvian PM discuss situation on front lines, arms for Ukraine
Ukrainian President Volodymyr Zelensky and Latvian Prime Minister Krisjanis Karins have discussed the situation on the front lines and the issue of providing weapons to Ukraine.
According to Ukrinform, the head of state said this in a post on Telegram.
"I had a meeting with Prime Minister of Latvia Krisjanis Karins. Spoke about the situation at the front. It is critically important to unite the efforts of all Ukraine's partners and allies at this crucial moment. First of all, in providing the weapons necessary for the Ukrainian offensive," Zelensky said.
Video: Official Telegram channel of Ukrainian President Volodymyr Zelensky
He thanked Latvia for its powerful political, defense, financial and humanitarian support for Ukraine.
"Your society and the President have been supporting our sovereignty, our people, and our territorial integrity since the very beginning of this full-scale war, even from the first days of 2014, when this war actually began," Zelensky said.
Karins arrived in Kyiv on March 16.
Latvia advocates the beginning of negotiations on Ukraine's membership in the EU already this year and on the country's accession to NATO immediately after its victory in the war.
Latvia has already provided EUR 300 million in military aid to Ukraine, and with the implementation of a new package, this amount will grow to EUR 370 million.
Photo: Office of the President of Ukraine