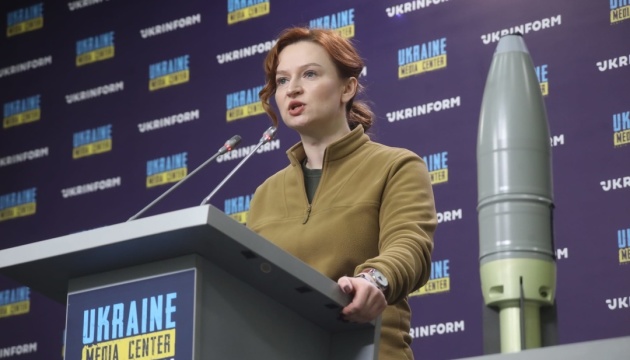 Ukroboronprom to fully restore 125mm tank ammunition production in Ukraine after war
After the war ends, Ukraine will be able to fully restore the 125mm tank ammunition production cycle within its borders. Currently, in cooperation with a NATO member state, Ukroboronprom State Concern started the production of 125mm tank ammunition outside Ukraine.
The relevant statement was made by Spokesperson for Ukroboronprom State Concern Nataliia Sad during a presentation of the 125mm tank ammunition sample at Media Center Ukraine - Ukrinform.
"Currently, there is, so to speak, a hunger for tank ammunition in the Armed Forces of Ukraine and the Security and Defense Forces of Ukraine. Hence, the appearance of this ammunition is landmark, because it enables our military to introduce tank battles. The 125-mm projectile appeared in cooperation with a NATO member state. Accordingly, the production facilities we use are located outside Ukraine," Sad told.
In her words, it is the second type of ammunition that Ukraine is manufacturing jointly with Western partners.
According to Sad, for security reasons, production operations were launched outside Ukraine. But, Ukrainian engineers, production managers, lathe operators and foundry workers are actively involved in the production process. This will allow Ukraine to relocate production to its territory after the war ends.
"Manufacturing this ammunition outside Ukraine is the safest option for the employees of defense enterprises, because their life and health is the highest value. Accordingly, the risks of missile attacks are reduced. We will be able to fully restore the ammunition production cycle in Ukraine," Sad stressed.
A reminder that earlier Ukroboronprom State Concern announced the start of the 125mm tank ammunition production abroad. The Ukrainian military have already received the first batch of 125mm ammunition for T-64, T-72, and T-80 tanks.