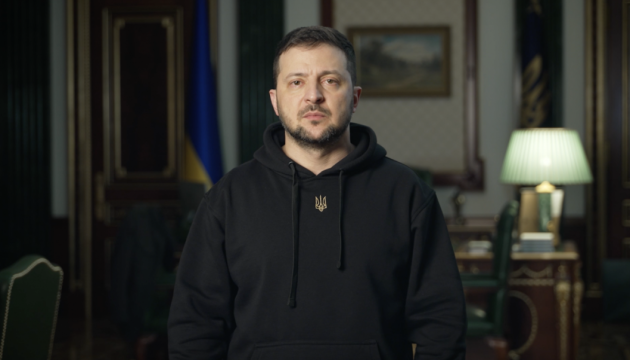 Zelensky: Russia bombed Mariupol Drama Theater one year ago
On this day in 2022, Russian invaders dropped a powerful bomb on the Drama Theater in Mariupol, where hundreds of people were hiding and the word "Children" was written outside the building.
The terrorist state will answer for everything it committed, Ukrainian President Volodymyr Zelensky said on Telegram, Ukrinform reports.
"A year ago, Russia deliberately and brutally dropped a powerful bomb on the Drama Theater in Mariupol downtown. Next to the building was the inscription 'Children,' which was impossible to overlook. Hundreds of people were hiding from the shelling there," Zelensky recalled.
Photo: Radio Liberty
He said that "step by step, we are moving towards ensuring that the terrorist state is fully held to account for what it has done to our country and our people."
"We remember all those whose lives were taken by Russian terror," he said.
The Mariupol Drama Theater, used as a shelter, was bombed by Russian aircraft on March 16, 2022. At least 300 people were killed in the attack.
The Russians demolished the remains of the building in temporarily occupied Mariupol to hide the traces of their crimes.