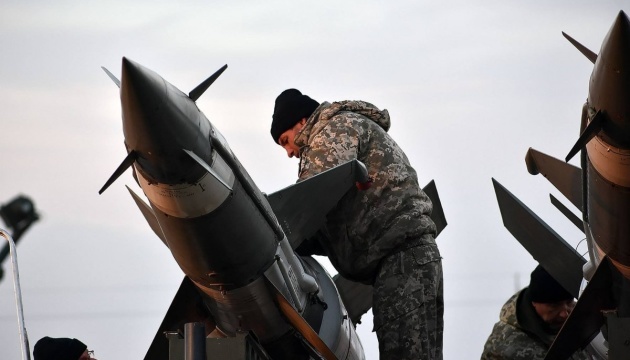 Canada to send Ukraine thousands of ammunition rounds, air defense missiles
In the coming weeks, Canada will send thousands of combat and training ammunition and air defense missiles to Ukraine.
"Canada will donate approximately 8,000 rounds of 155mm ammunition, as well as 12 air defence missiles sourced from Canadian Armed Forces' (CAF) inventory, to sustain the air defence systems currently deployed in Ukraine," Canada's Defence Minister Anita Anand announced following the 10th meeting of the Ukraine Defense Contact Group.
Moreover, Canada will donate more than 1,800 rounds of 105mm tank training ammunition for Leopard tanks.
"Defence Minister Anita Anand also confirmed that the CAF started the shipments of the additional Leopard 2 main battle tanks pledged by Canada at the end of February. Canada has committed eight Leopard 2 main battle tanks to Ukraine in total, four of which have already been delivered to Poland with a team of CAF personnel training Ukrainian soldiers on their use. All eight Leopard 2 main battle tanks, as well as the previously announced armoured recovery vehicle, ancillary equipment, and ammunition donated by Canada, are expected to be in Ukraine in the coming weeks," reads the statement.
As noted, Canada has committed over $1 billion in military aid to Ukraine since February 2022.
Photo credit: General Staff of AFU