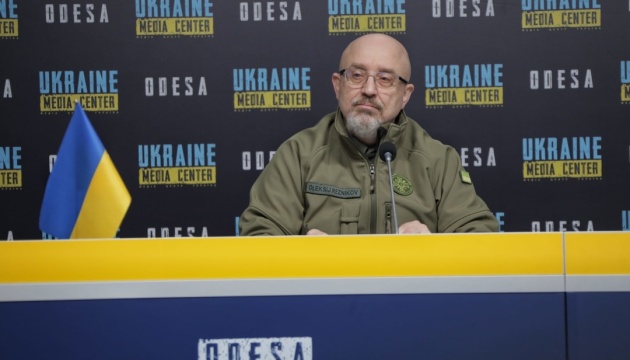 Reznikov announces formation of naval coalition
International partners will help Ukraine develop its naval fleet.
Ukraine's Defense Minister Oleksii Reznikov said this at a joint briefing with Dutch Defense Minister Kajsa Ollongren at the Ukraine-Odesa Media Center on March 14, Ukrinform reports.
"Today, the Minister of Defense of the Netherlands, Mrs. Ollongren, announced that minehunters will be handed over to us. According to her, Belgium will participate in this project too. The United Kingdom has already provided us with two mine hunters and they are already flying the Ukrainian flag. Accordingly, there are already three countries that are part of this naval coalition," the minister said.
Reznikov added that it is a well-known fact that Ukraine is also building a fleet in Turkey.