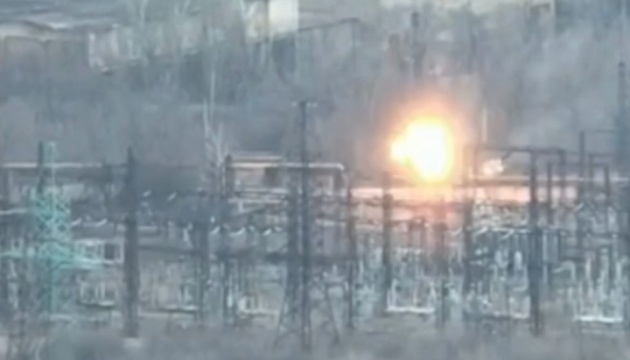 Border guards eliminate group of Wagner mercenaries in Bakhmut's industrial area
The servicemen from the Ukrainian State Border Guard Service have launched a counter strike and eliminated a group of Russia's Wagner mercenaries in a production shop of one of Bakhmut-based industrial enterprises.
The relevant statement was made by the Ukrainian State Border Guard Service, an Ukrinform correspondent reports.
"Recently, the border guard unit of the Luhansk detachment has conducted a positional battle with enemy forces near one of industrial enterprises. The day before, Ukrainian defenders withstood several assault attacks by the invaders. To continue the offensive, Russian mercenaries gained a foothold within one of production shops and were accumulating forces," the report states.
In order to eliminate the enemy cluster, using the SPG-9 recoilless gun, border guards neutralized a Russian machine gunner, who had been covering the approach to the building. A ground reconnaissance group of border guards went for a breakthrough and eliminated the Wagner mercenaries.
Additionally, border guards set up an ambush for enemy reserve units. With the onset of darkness, Russian assault teams, approaching the front line, were met with a surprise. Ukrainian snipers decimated six Russian invaders.