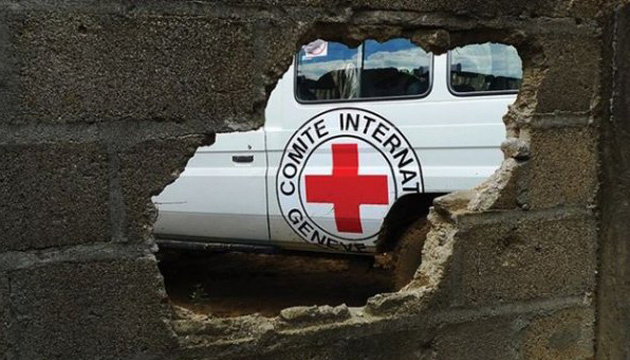 ICRC representatives manage to visit places of detention of POWs in Donetsk and Horlivka
Last month, representatives of the International Committee of the Red Cross (ICRC) managed to visit the places of detention of prisoners of war in Donetsk and Horlivka, temporarily occupied by the Russians.
"During the meeting with the families of the Azov assault brigade (military unit No. 3057) members, a Headquarters representative noted that the Ukrainian side is aware of the place of detention of not all Azov members," the Coordination Headquarters for the Treatment of Prisoners of War posted on Telegram.
As noted, "after the terrorist attack in Olenivka, they were transferred to different penal facilities and are kept isolated from other Ukrainian prisoners. Therefore, those who return from captivity provide less information about the conditions of detention of Azov fighters."
The Coordination Headquarters emphasizes that the work is ongoing to search for a third country that could act as an intermediary in the exchange of Azov service members.
"We have certain hopes for Turkey because this country has a real lever of influence on the Russian Federation. In addition, there was already a precedent of Ankara's participation in the exchange," the report reads.
As noted, the ICRC representatives managed to visit places of detention in Donetsk and Horlivka last month. Now they are trying to get to the prisoners in Luhansk region.
As reported, the Coordination Staff stated that Russia is in no hurry to respond to the requests of international organizations, in particular the International Committee of the Red Cross, regarding the confirmation of the capture of Ukrainian service members because this entails the fulfillment of certain obligations under international humanitarian law, in particular the Geneva Conventions.