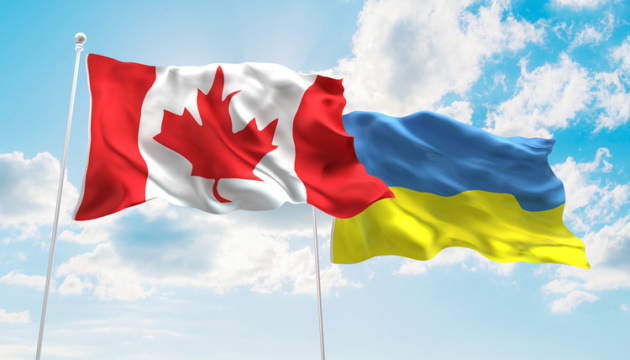 Canada preparing to send Ukraine hundreds of high-tech drones - media
The Government of Canada is finalizing negotiations on the supply of hundreds of modern reconnaissance drones to Ukraine.
That's according to National Post, Ukrinform reports.
"Ottawa is understood to be negotiating a deal to supply Ukraine with hundreds of high-tech, Canadian-made drones the Ukrainians have identified as "the only product on the market that satisfies all our operational requirements," the report reads.
It is noted that Yuliia Svyrydenko, Ukraine's First Deputy Prime Minister and Minister of Economic Development send last July a letter to Anita Anand, Canada's Defense Minister, and Chrystia Freeland, the Finance Minister, telling them that tactical drones have become crucial for the forces on the ground. In the letter, Svyrydenko said Ukraine has developed some home-grown unmanned aerial vehicles but they "come with serious limitations" — including their vulnerability to Russian electronic warfare that has led to the deaths of many drone pilots, and their limited ability to operate at night and in bad weather.
Svyrydenko said that the Teledyne Flir R70 Skyranger, manufactured in Waterloo, Ont., with training and field support provided by the Robotics Centre of Ottawa, has the thermal imaging, signals intercept and chemical warfare detection capabilities the Ukrainians are looking for.
She requested 300 drones as a donation from Canada — a commitment that likely would cost around $150 million.
"These Canadian systems will be put to good and immediate service," she said.
"The signals intercept capability of the R70, in particular, would be invaluable because it allows the drone to identify where enemy phones are, and can even identify individuals," the report reads.
The request for drones was not a priority until recently but sources suggest that the Canadian Commercial Corporation, a Crown corporation mandated to help governments abroad access goods from Canada, is now engaged in the deal.
Daniel Minden, press secretary for Anand, did not comment on the progress of any drone deal or why the government sat on Svyrydenko's request for months.
He said Anand is in close contact with Ukrainian officials about their most pressing security needs. "We will continue to identify a variety of military assistance options to help Ukraine fight and win," he said.
As Ukrinform reported earlier, Canada will start training Ukrainian defenders in tactical medical assistance and will continue until the fall of 2023 training Ukrainian military engineers.