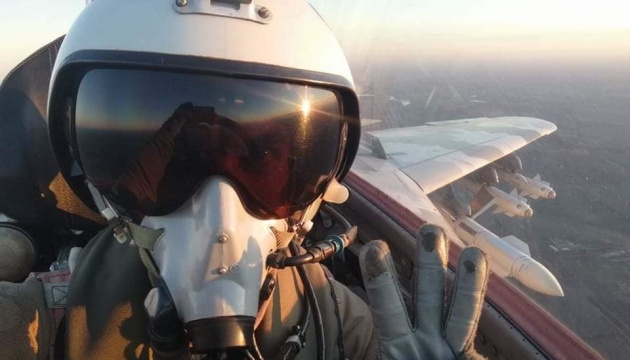 Ukrainian pilots ready to leave for any country to receive training immediately – Ihnat
The best Ukrainian pilots have already been designated and are ready to leave for any country willing to provide training immediately.
The relevant statement was made by Spokesperson for the Air Force Command of the Armed Forces of Ukraine Yurii Ihnat during a nationwide telethon, an Ukrinform correspondent reports.
Ihnat mentioned that two Ukrainian pilots had already gone to the United States in order to analyze the skills of Ukrainian aviators and the needs of a potential base intended for training in the operation of modern aircraft.
According to Ihnat, the Ukrainian side has a road map developed long before the Russian invasion.
"Our military leadership has long planned to switch to modern multirole aircraft. This is an action plan, a road map that provides for pilot training along with military engineer training. […] At the same time, [relevant] infrastructure should be prepared. This work is already underway in Ukraine," Ihnat noted.
In his words, Ukraine's Infrastructure Ministry and Defense Ministry are already working on this issue and preparing the sites where the Western advanced equipment can be received.