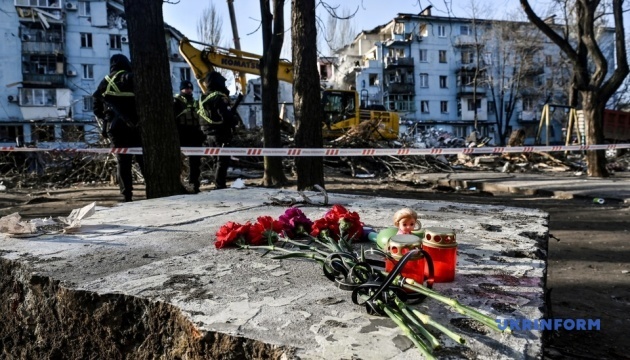 Death toll in Russia's attack on Zaporizhzhia rises to 13, two more bodies recovered
The death toll in Russia's missile strike on an apartment block in the city of Zaporizhzhia, which took place on March 2, 2023, has increased to 13.
The relevant statement was made by the Main Department of the Ukrainian State Emergency Service in the Zaporizhzhia region on Telegram, an Ukrinform correspondent reports.
"Rescuers recovered 13 bodies of victims from under the rubble of the house, including that of an 8-month-old baby," the report states.
Municipal services removed over 853 tonnes of the construction debris. Psychologists of the Ukrainian State Emergency Service are working at the scene and have already provided aid to 100 local residents and relatives of those affected.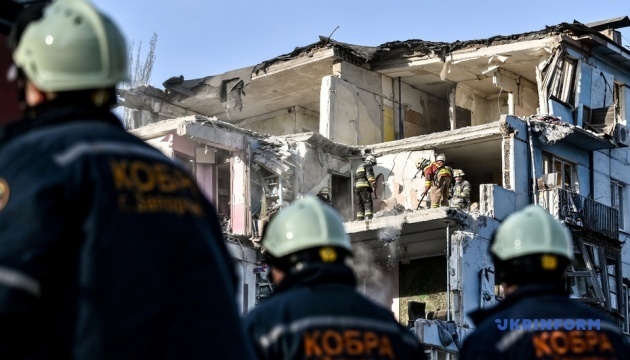 A reminder that eleven people were rescued from under the rubble. When dismantling the structures, the Ukrainian State Emergency Service also managed to rescue four cats and a dog.
A total of 101 professionals and 23 equipment units provided by different services are involved in search and dismantling works.