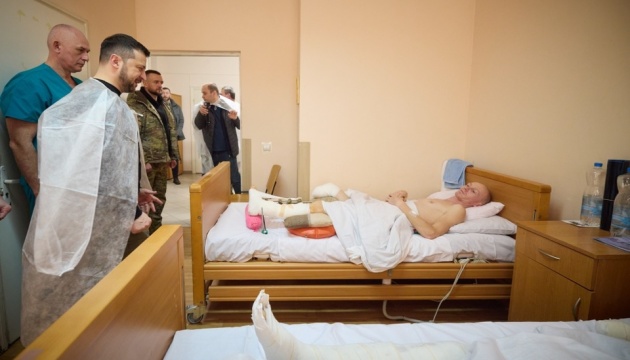 Zelensky visits wounded defenders in Lviv hospital
President Volodymyr Zelensky has visited wounded soldiers in a hospital in Lviv.
This was reported by the Lviv Regional Military Administration's press service, according to Ukrinform.
"Thank you for your service, for the heroic defense of our homeland. I wish you a speedy recovery," the President said.
Zelensky presented state awards to the servicemen. In particular, mortar operators, riflemen, anti-aircraft gunners, grenade launcher operators, combat medics received the Orders of Bohdan Khmelnytskyi of the III degree and the Orders "For Courage" of the III degree.
As the President was told, in order to provide highly specialized medical care to Ukrainian defenders, the medical institution has established cooperation with leading specialists from the best clinics in the United States and the United Kingdom to introduce modern minimally invasive and high-tech surgical interventions in the field of plastic and reconstructive surgery, as well as the latest methods of rehabilitation medicine. In addition, the medical service staff regularly conducts tactical medicine classes with active military personnel.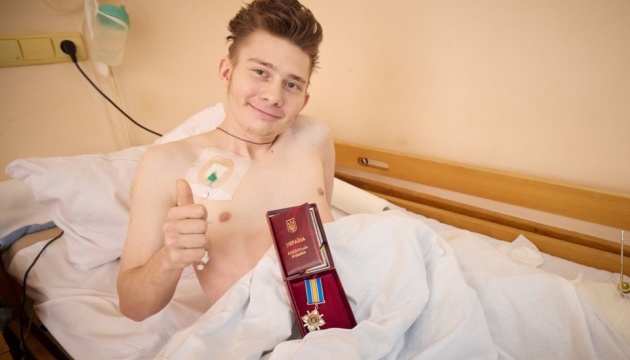 The President awarded the Order of Danylo Halytskyi to the representatives of the Medical Forces of the Armed Forces of Ukraine for providing qualified medical care to the warriors.
"I want to thank you for your work and service, especially this year. It was the most difficult challenge for everyone. Thank you for helping so many of our soldiers, our heroes, get back on their feet," Zelensky said.
As reported, President Zelensky arrived in Lviv to meet with Latvian President Egils Levits.