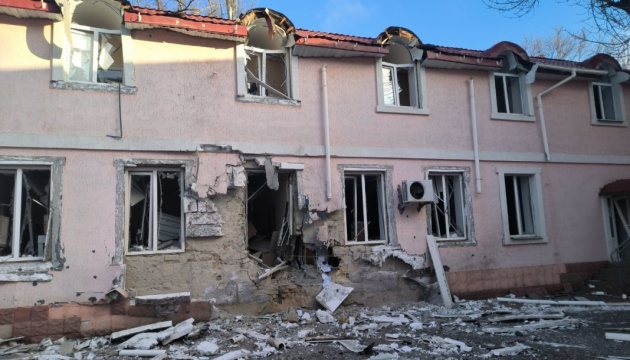 Russians attack Kherson city and region, casualties reported
In Kherson region, a tractor driver was killed by enemy shelling near the village of Tomaryne in Beryslav district. The enemy also attacked the village of Kozatske in Kakhovka district, injuring two people. Another person was injured in Kherson.
"Near the village of Tomaryne, Beryslav district, Russians fired at a tractor driver. The 33-year-old victim was taken to the nearest medical facility by the military. However, the doctors could not do anything, only declared him dead," the Kherson Regional Military Administration wrote on Telegram.
In addition, the enemy once again attacked the village of Kozatske, Kakhovka district. Two people were injured, and now medics are providing them with necessary aid.
The regional military administration also reported on Telegram that a fragment of an enemy projectile injured an employee of an enterprise in Kherson. The 48-year-old woman was at her workplace when the shelling began. Hearing the explosions, she wanted to run out of the building to go down to the basement, but she did not have time - she was injured in the leg. The victim was taken to the hospital.
As reported by Ukrinform, Russian troops attacked civilians, standing in a queue to receive humanitarian aid in Kherson region's Beryslav district, with drones. Nine people were injured, including a child.