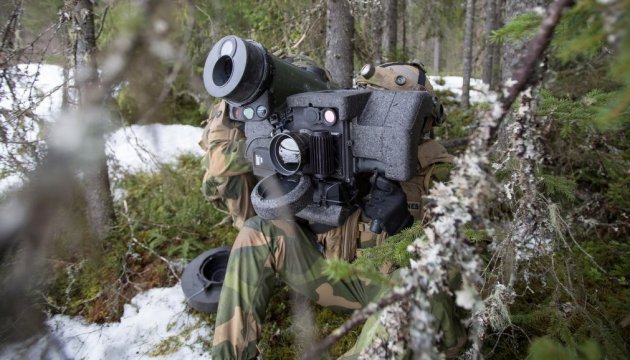 Ukrainian paratroopers use Javelins to destroy enemy equipment near Marinka
Fighters with the 79th Air Assault Brigade of the Ukrainian Air Assault Forces have destroyed five tanks and seven infantry fighting vehicles of the Russian invaders in a battle near Marinka, Donetsk region.
According to Ukrinform, the command of the Ukrainian Air Assault Forces published a respective video on its Telegram channel.
According to the report, the enemy recently launched a massive assault on Ukrainian positions in the Marinka area.
Skillfully maneuvering and constantly changing firing positions, a soldier with the 79th brigade destroyed eight armored vehicles, including five tanks and three IFVs of the enemy, using a U.S.-made Javelin anti-tank missile system.
The artillery of the brigade struck other armored vehicles of the Russians.
In total, the enemy lost five tanks and seven IFVs in the battle.