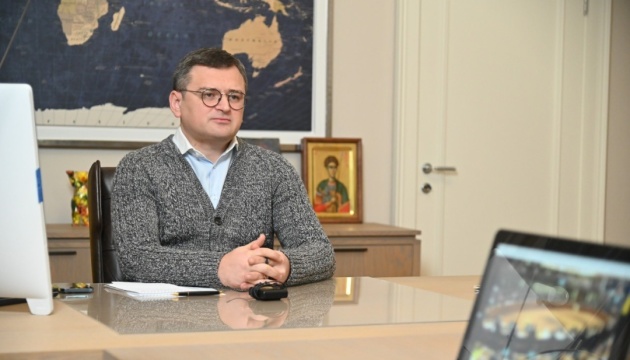 Kuleba: Zelensky–Biden meeting will definitely speed up provision of weapons to Ukraine
The meeting between the presidents of Ukraine and the USA will speed up the provision of weapons to our country, but quality-organized logistics are also needed to deliver them.
"Every meeting, every conversation, and even more so the conversation between the presidents of Ukraine and the United States, speeds up deliveries. But there is another element. For the weapons to arrive, two things are needed: a political decision and brilliantly organized logistics. Therefore, we have a political decision, we have a political will, now it is necessary for the logistics to work on the Ukrainian side and on the side of the partners so that the weapons arrive," Minister of Foreign Affairs of Ukraine Dmytro Kuleba said during the nationwide news telethon, an Ukrinform correspondent reports.
Out of the seven types of necessary weapons Ukraine did not have before the start of the war, we received six in one year, he noted.
"Now the main task is to deliver everything pledged on time to Ukraine with trained crews," the Kuleba stressed.
As reported, on Monday, February 20, U.S. President Joseph Biden arrived on a visit to Ukraine. He announced a new package of security assistance to Ukraine to the tune of $500 million, including missiles for HIMARS, Javelin anti-tank weapon systems, etc.
Photo: Ministry of Foreign Affairs