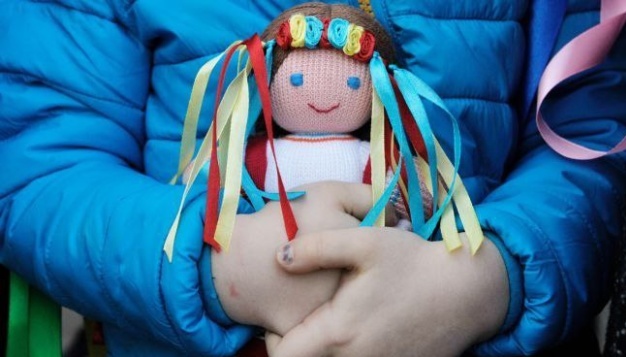 Number of Ukrainian children illegally taken to Russia could be 150,000
About 150,000 illegally deported Ukrainian children may now stay in the territory of Russia.
"As of yesterday, there are 16,207 officially verified children in the territory of the Russian Federation. These are children that I, as the ombudsman, know about. I know which Ukrainian city these children are from and where they roughly stay in the territory of the Russian Federation. In reality, the number of such children is much higher. We assume that this number reaches about 150,000 children. Russia says that they keep 733,000 Ukrainian children in their territory. However, in our opinion, this figure is exaggerated," Dmytro Lubinets, the Ukrainian Parliament Commissioner for Human Rights, told an Ukrinform correspondent in Ivano-Frankivsk in a comment.
According to him, most children were taken to Russia from the temporarily occupied regions, namely Luhansk, Donetsk, Kherson, Zaporizhzhia regions and Crimea. Other violations were recorded there.
"When Kherson city was liberated, I arrived there on the third day after. We found the boys who were held in a Russian torture chamber. One of them is Vitaliy, 14 years old. He was tortured for 10 days in Kherson. He was severely beaten, the boy received his first meal only on the 6th day of captivity. The boy and his uncle were caught near the destroyed Russian equipment and accused of taking photos of equipment while they didn't even have phones with them. But that did not stop the Russians. They [boy and his uncle] were beaten, tied up, and tortured," Lubinets said.
According to him, Ukraine is now seeking to achieve legal recognition of the deportation of Ukrainian children during the war as genocide.
"Why do we talk about genocide? Because forced displacement from one ethnic group to another is one of its signs under international law. They [Russians] take Ukrainian children who speak Ukrainian, move them to the territory of the Russian Federation, and say that they were never Ukrainian. They forbid the use of the Ukrainian language, do not issue documents, do not release children," Lubinets noted.
Meanwhile, people in the temporarily occupied territories are afraid to contact the Ukrainian authorities to inform them about such facts.
"The mere fact of contacting me can be interpreted as espionage. Their cynicism there simply goes off the scale," Lubinets emphasized.
According to him, people in the temporarily occupied territories should find any opportunity to leave. At the same time, they should make every effort to inform the Ukrainian authorities of the cases of disappearance and ask for help.
As reported, Ukraine has already returned 307 illegally deported children from Russia.