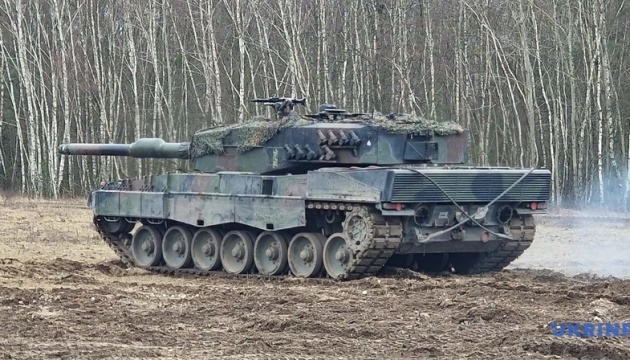 Ukrainian tankers training on Leopard 2 in Poland
Ukrainian soldiers have arrived in Poland to undergo training on Leopard 2 tanks.
"105 Ukrainian soldiers have arrived in Poland for training on Leopard 2. These are 21 tank crews, as well as tank maintenance technical personnel," Krzysztof Sieradzki, head of the 10th Armored Brigade's training group, told journalists at a tank training ground in Swietoszow (southwest Poland), an Ukrinform correspondent reports.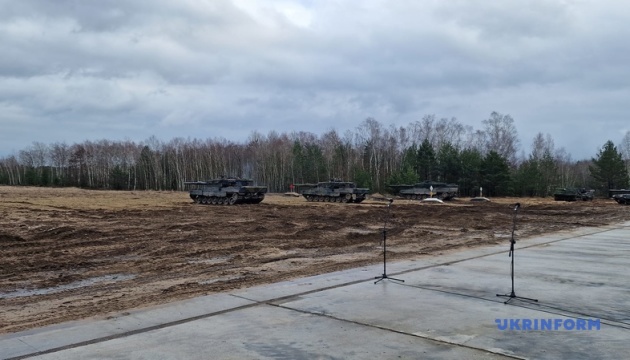 He noted that the training has been ongoing for a week, and the course will last about a month.
According to him, Ukrainians train for 10-12 hours every day. He also noted that Ukrainians have experience in operating battle tanks, so it is easier for them to master new battle tanks.
"Ukrainians learn quickly, there are no problems with operating these military vehicles," Sieradzki emphasized.
He noted that the Ukrainians are mastering Polish Leopard 2 tanks at the tank training ground, as well as tanks of this type that were handed over by Canada.
Sieradzki did not rule out that a new group of Ukrainian military personnel would later arrive in Poland for training.
As a reminder, Poland intends to transfer a company of Leopard 2 tanks (14 units) to Ukraine.