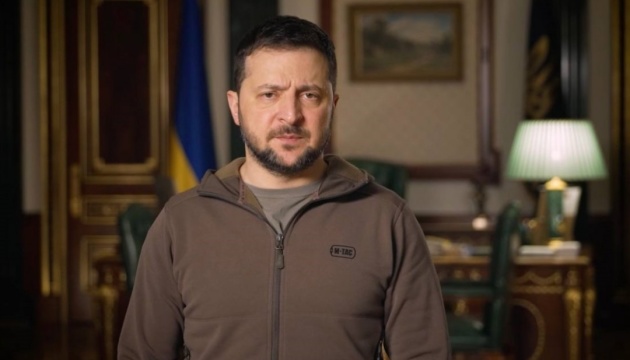 Zelensky on jets and long-range missiles: We received good signals from our partners
Ukrainian President Volodymyr Zelensky has said that there Ukraine received good signals from its partners regarding the provision of fighter jets, tanks and long-range missiles, but there is more work to be done on this path.
The head of state said this in a new video address, according to an Ukrinform correspondent.
According to Zelensky, an important "diplomatic marathon" took place this week.
"London, Paris, Brussels – everywhere these days I spoke about how to strengthen our troops. There are very important agreements and we have received good signals. This applies both to long-range missiles and tanks, and to the next level of our cooperation – combat aircraft. But we still need to work on this," he said.
Zelensky added that following these visits, Ukraine would get more support.
Zelensky made working visits to London, Paris and Brussels during February 8-9.