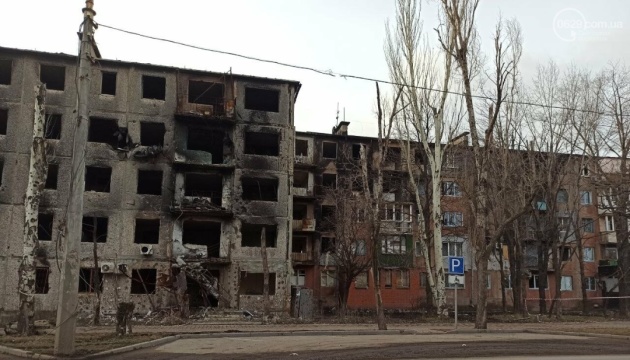 Mariupol no longer exists in the direction of the sea
A Mariupol resident's view of their home town bearing the scars of ruins, which is hard to recognize even for an old timer
A fresh photo report directly from the ghost city of Mariupol, undoubtedly, has an information value. Hence, the numerous reposts of this photo journey through the city, whose appearance is currently difficult to describe in any other way than using bitter epithets, becomes understandable. Ukrinform is citing a Mariupol resident's photo report published at 0629.com.ua
***
Starting from mid-March 2022, street fighting in the city of Mariupol rolled back from the left-bank and western areas to the intersection of Budivelnykiv Avenue and Myru Avenue, and then moved towards the sea.
Today one can hardly recognize their home town amid these ruined buildings. Due to the houses dismantled, the space has changed.
Only intuitively, walking in the painfully familiar direction, you begin to realize where exactly you are.
Here it is, a piece of tattered Mariupol. Downtown. The most expensive housing. The most convenient locations.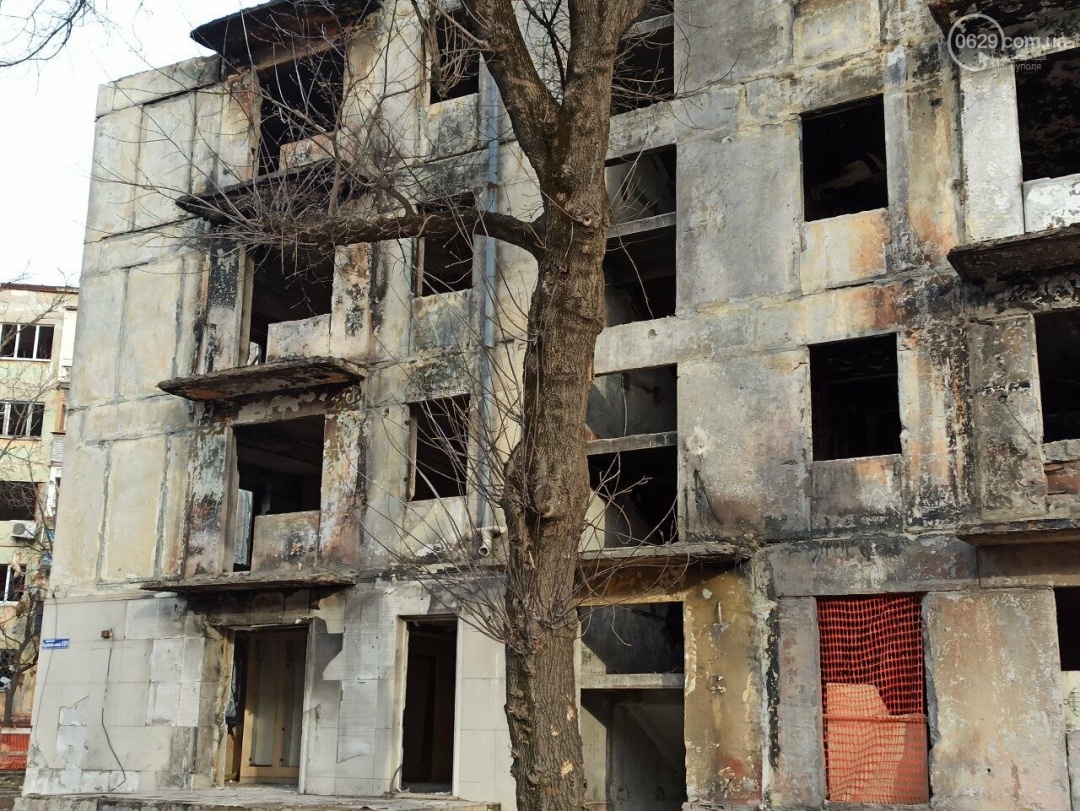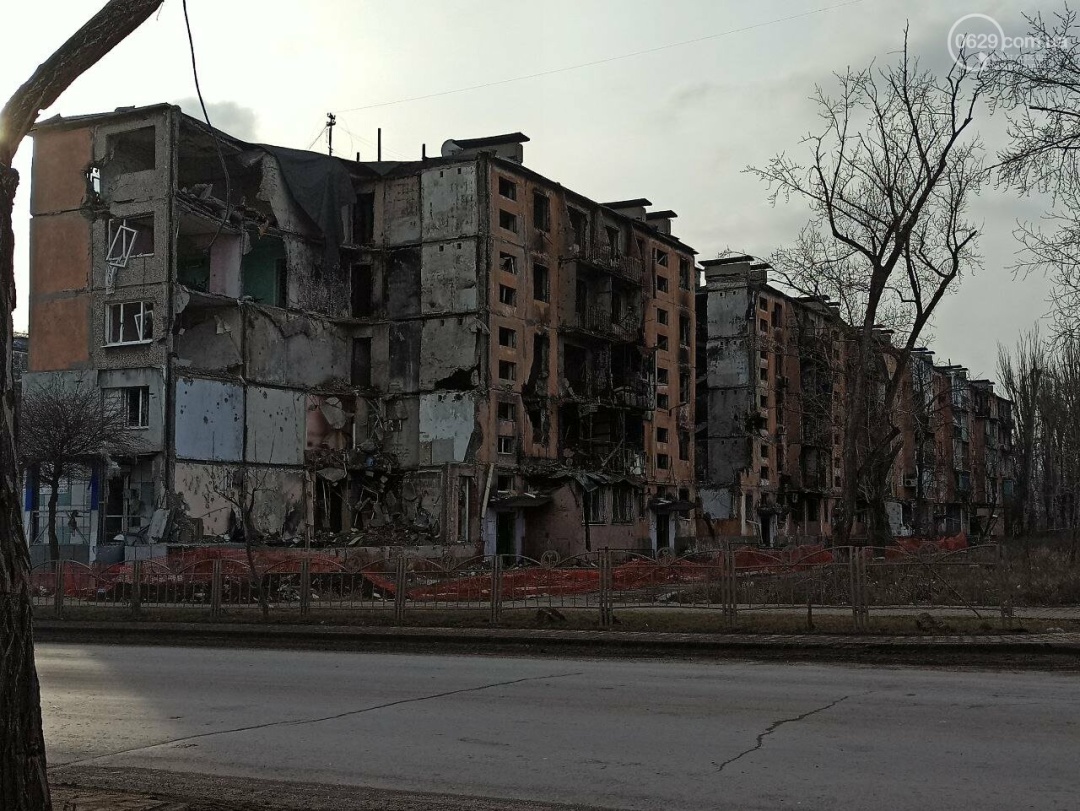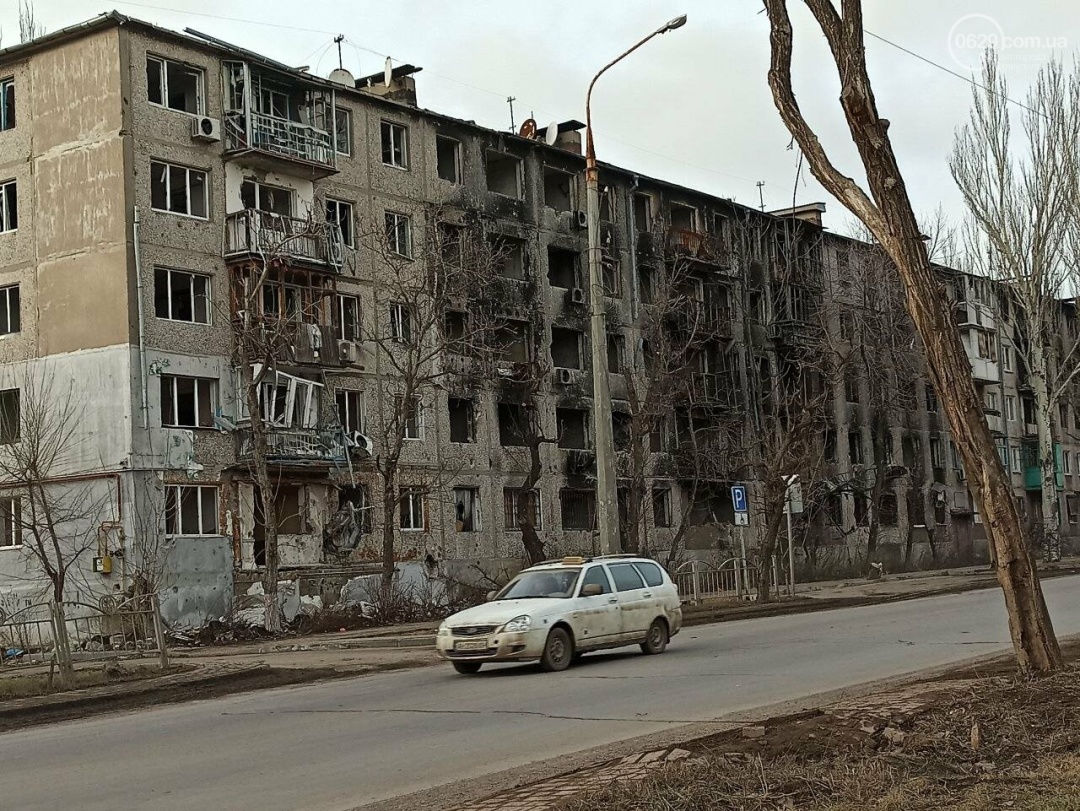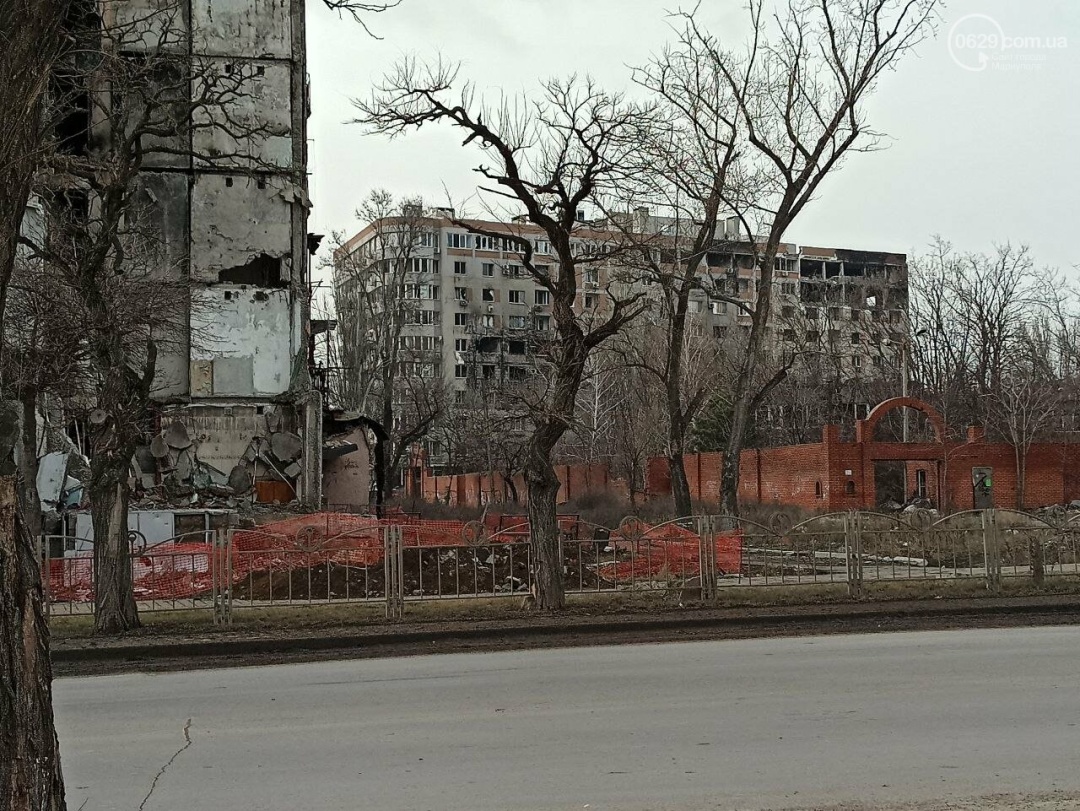 There is no life here today. The center of life has moved towards the Kosmos market, microdistrict 20-23. Now, it is a desert here.
'Bakhchyk'… How we used to clash here, trying to overcome 'watering holes'. Now there is nothing to argue about.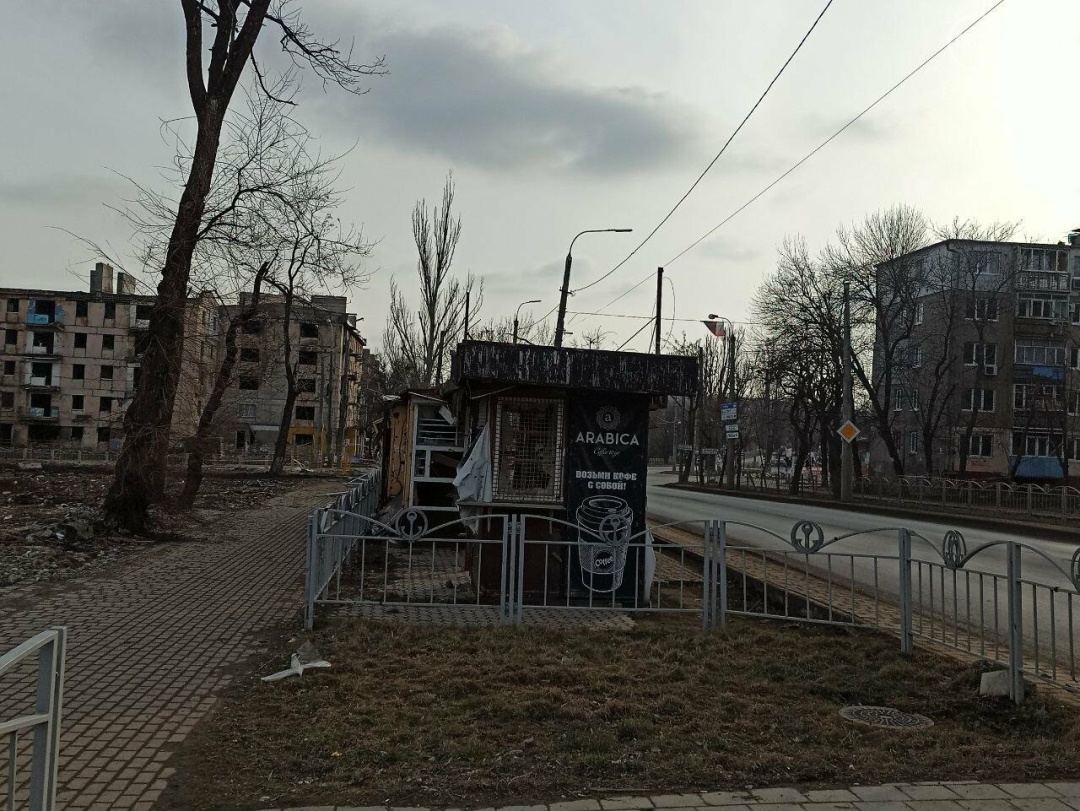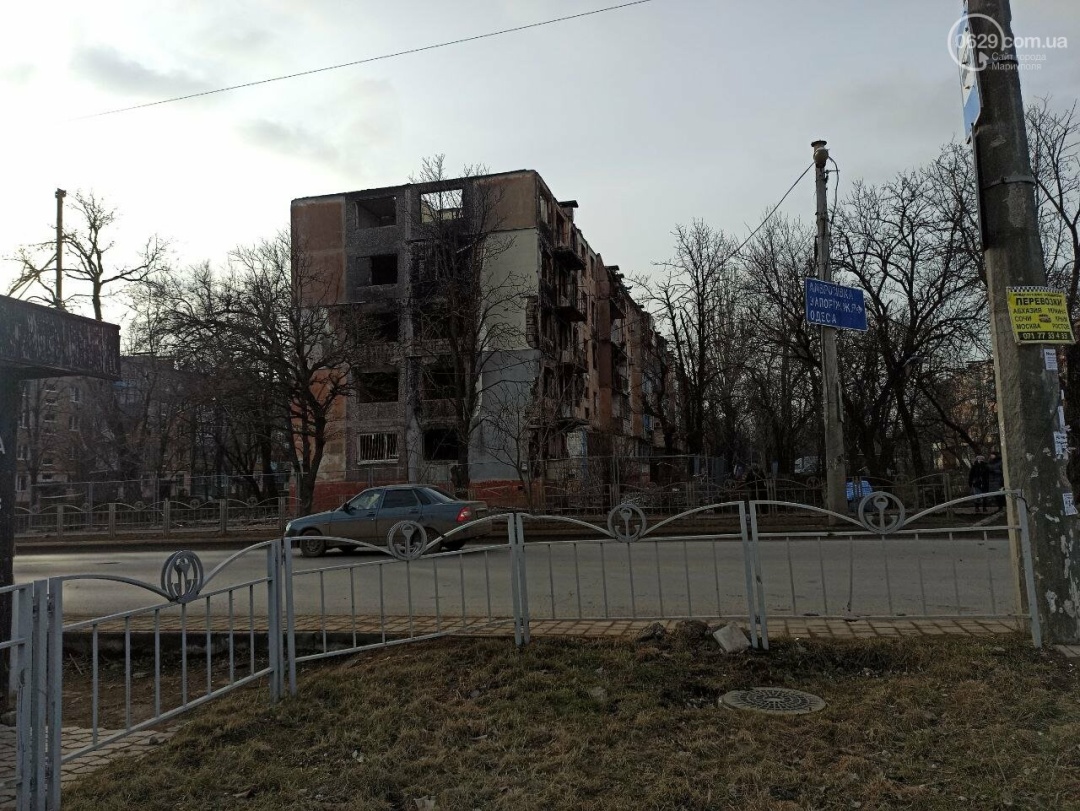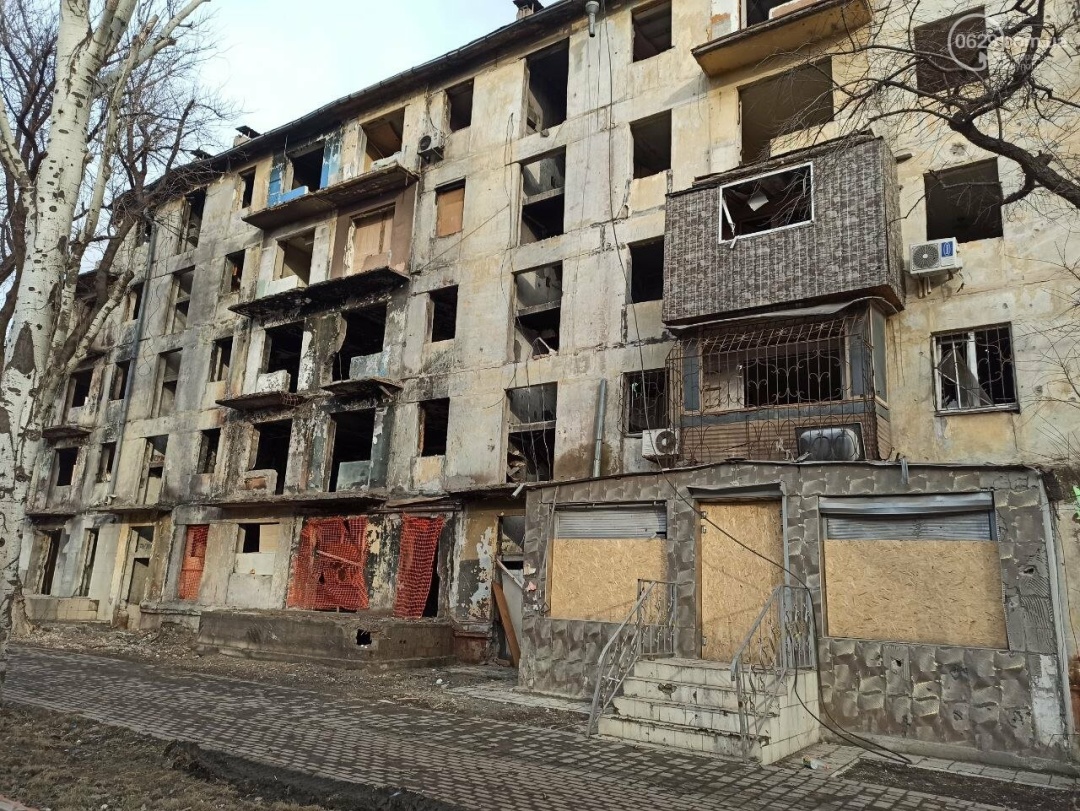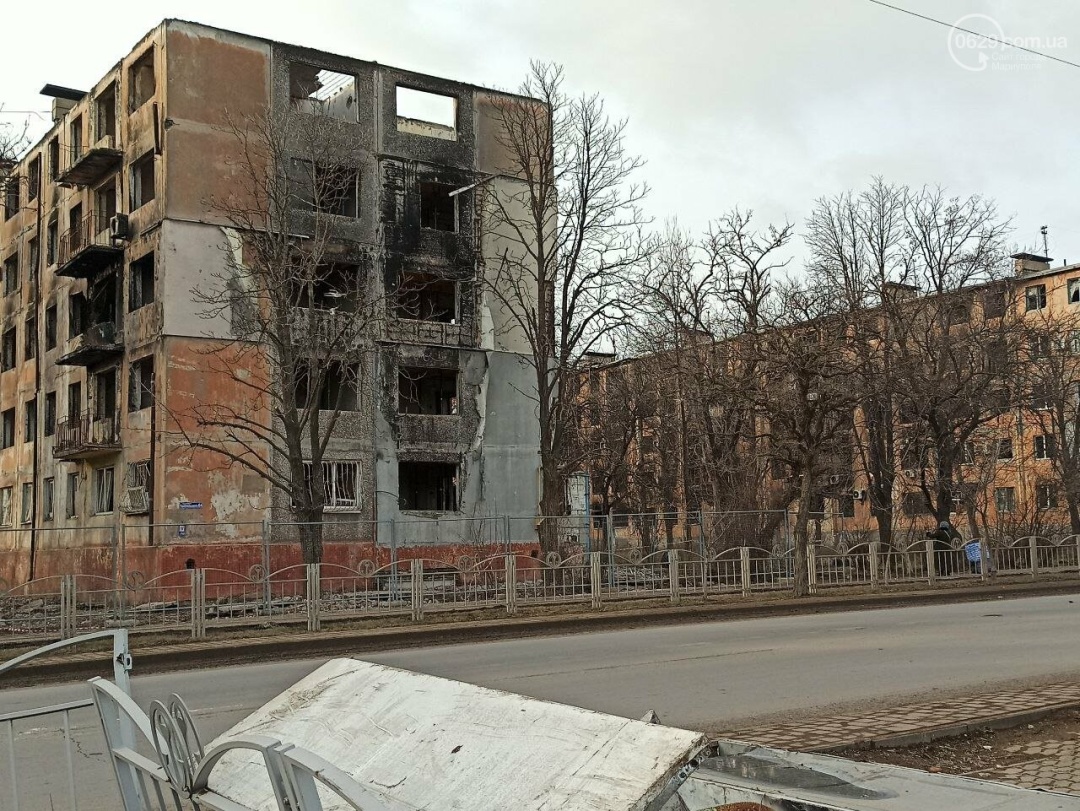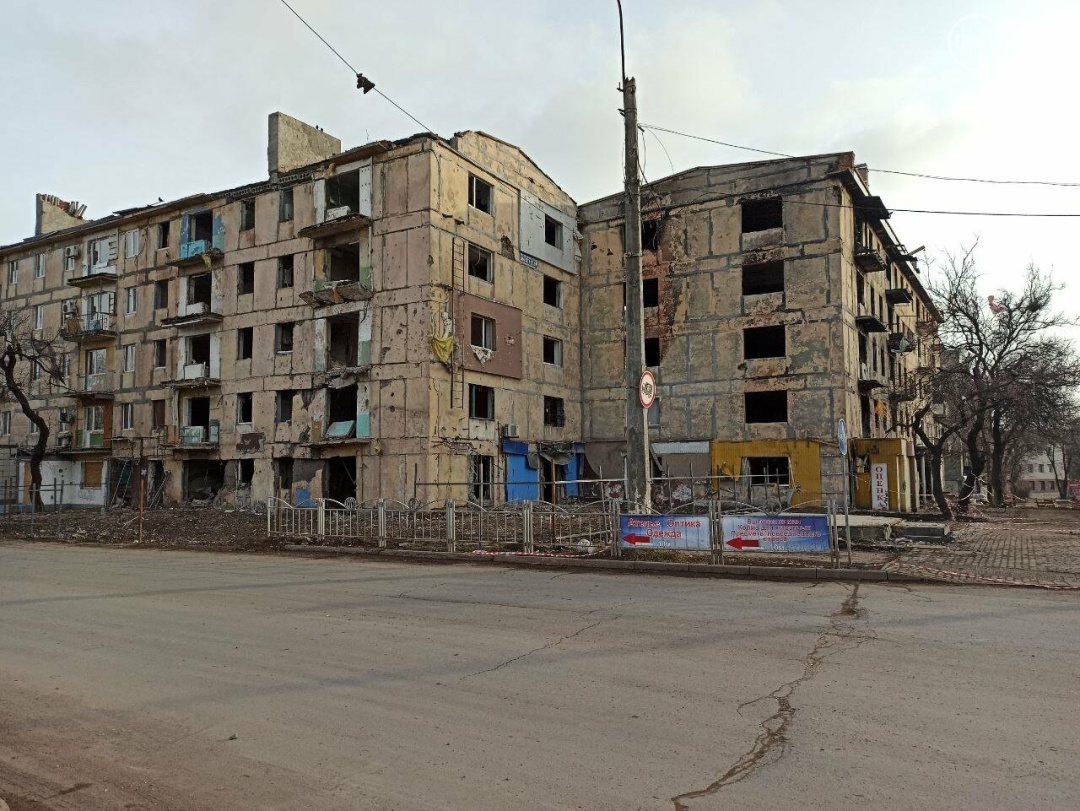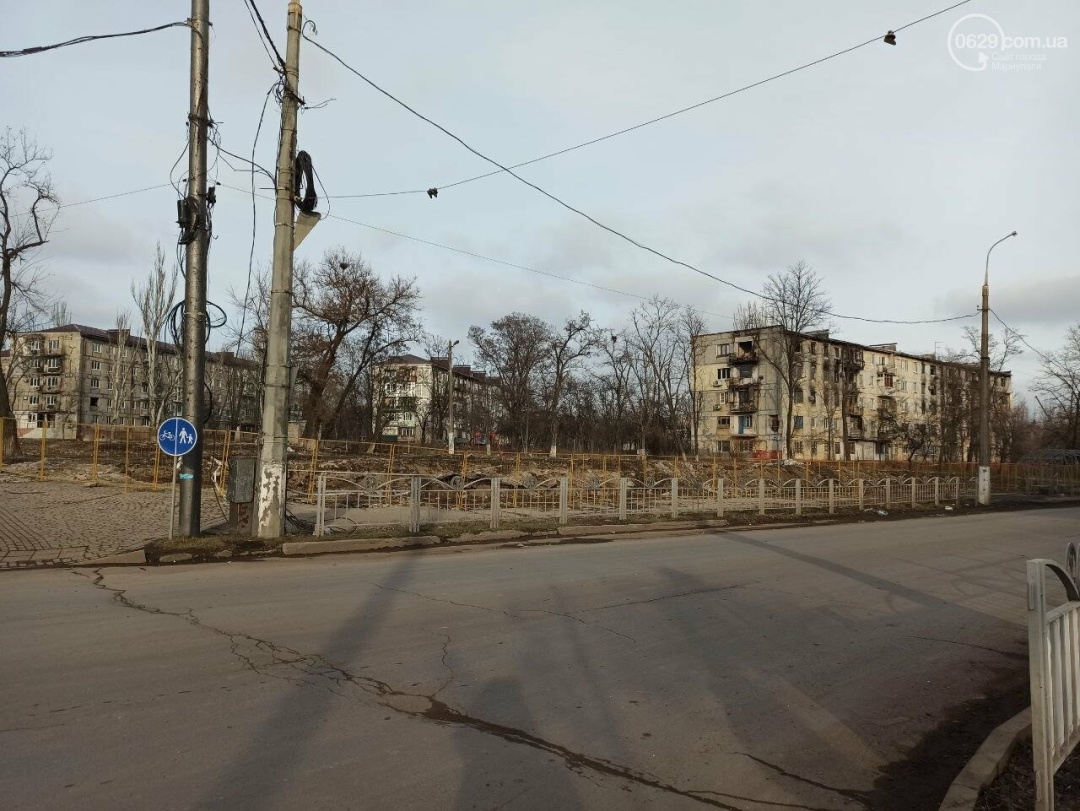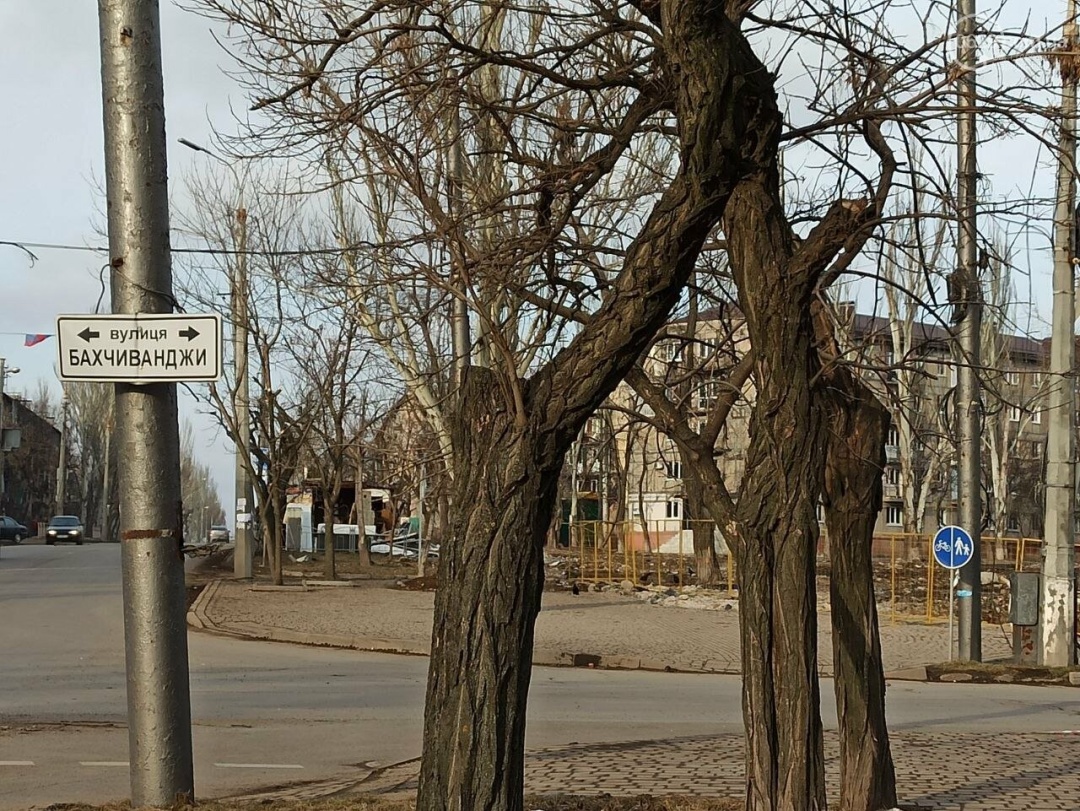 We are turning to the left. Burnt houses everywhere. In March 2022, Russian aircraft flew here and smashed houses, trees. Garbage is everywhere, almost like a year ago. And only near the 'fists' and the monument to the liberator soldier, it is clean and tidy.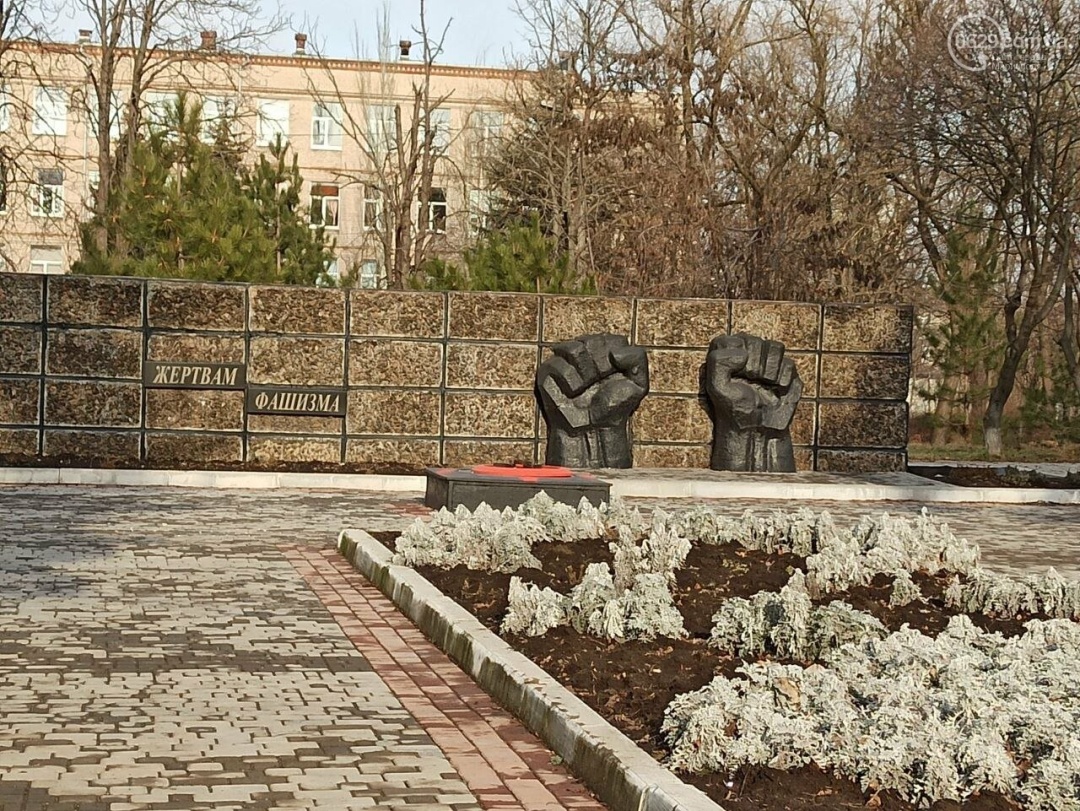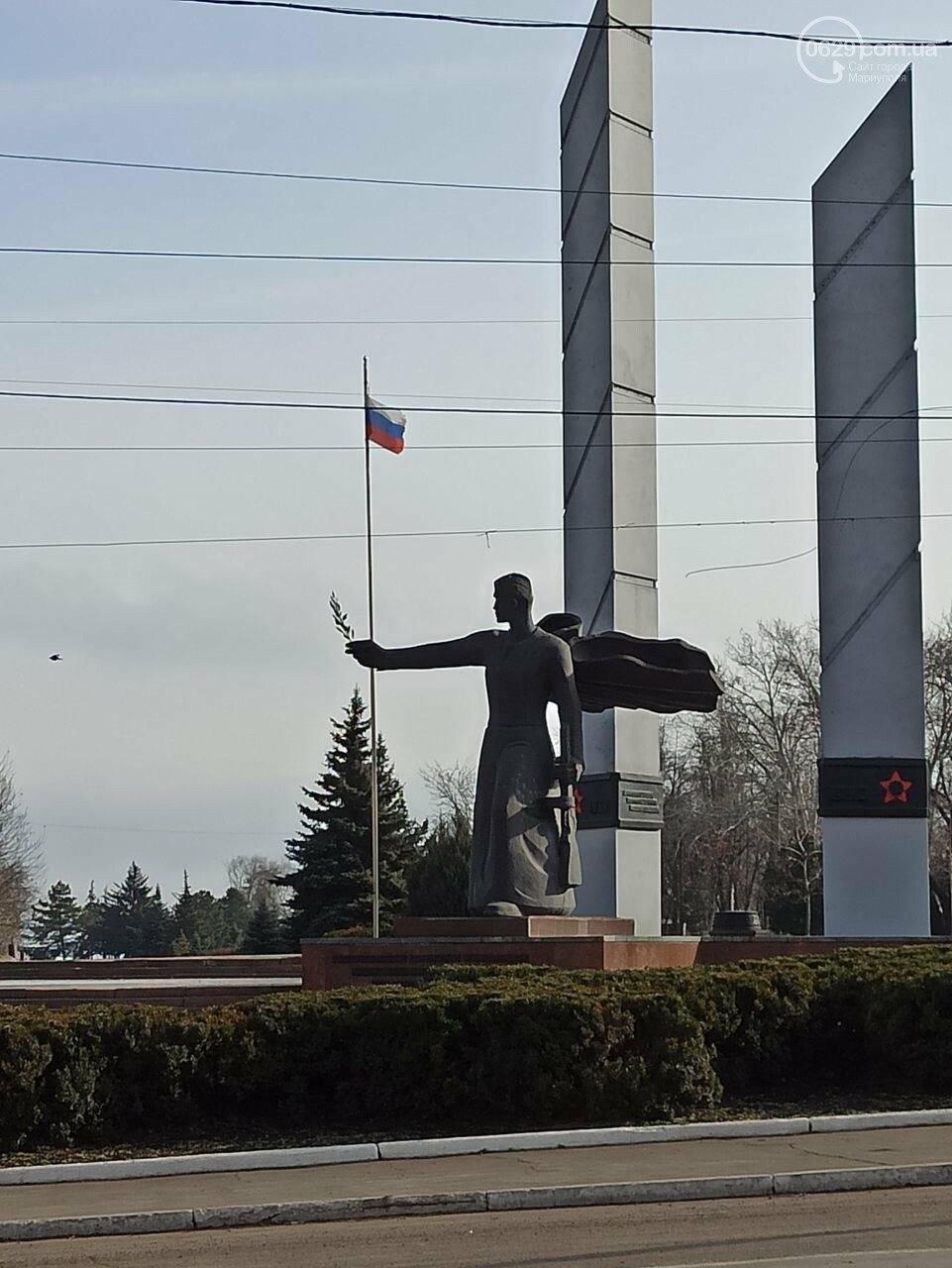 The occupiers' photograph shows a sports complex as almost intact. Sports events are held there. In fact, it is a ruin. A dangerous ruin, where metal structures can fall on somebody's head any moment. But, safety requirements have significantly lowered in the city in recent months.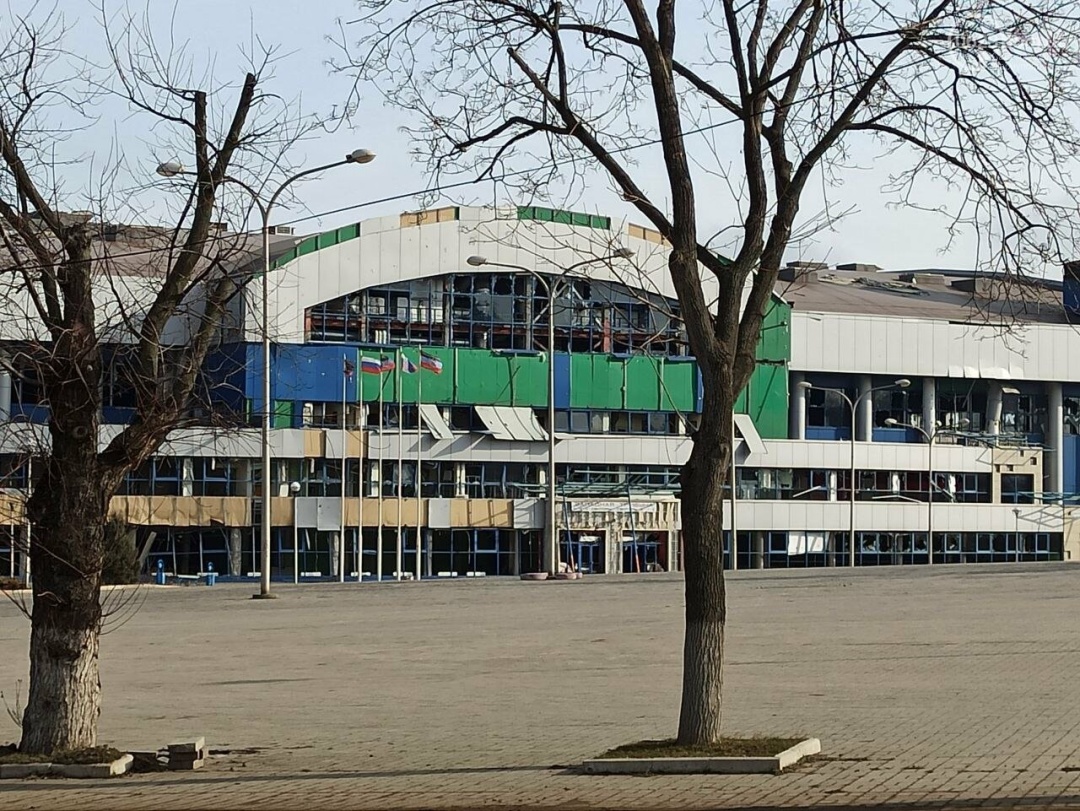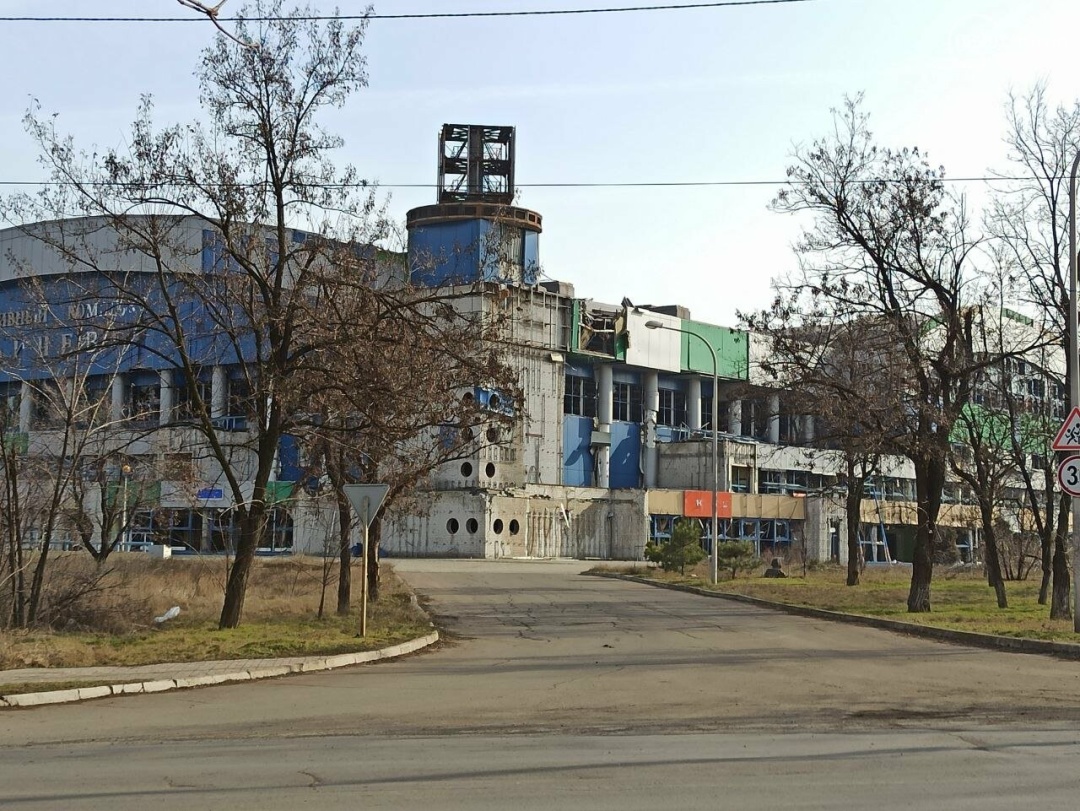 Here is the only elite high-rise building in the square. Almost all the representatives of the management of Illich Iron & Steel Works from Volodymyr Boiko's times used to live there. In April 2022, the building was struck by a missile but endured. Now, it is empty and looted. Mariupol residents were taking everything away from there, even plant shelves.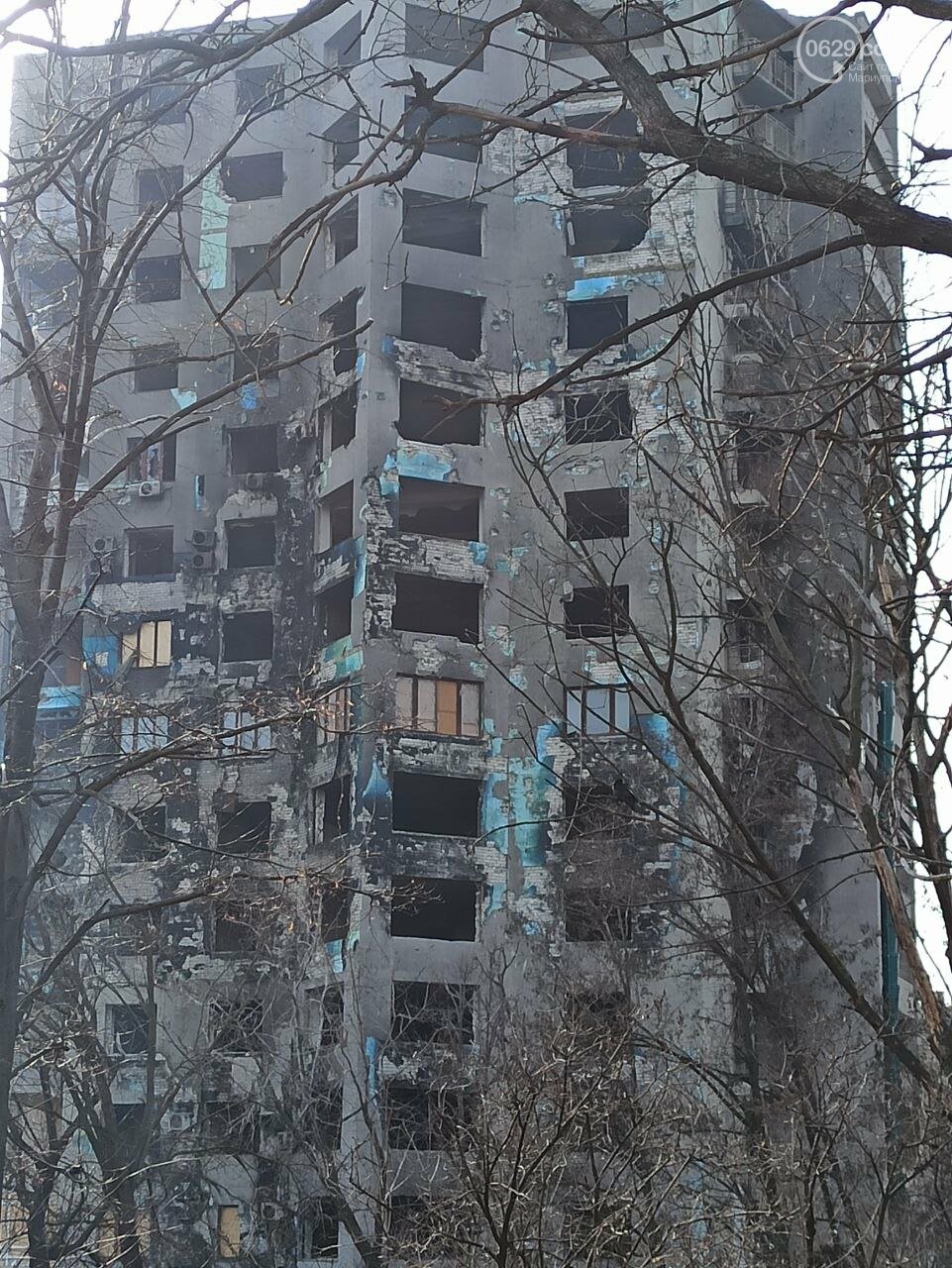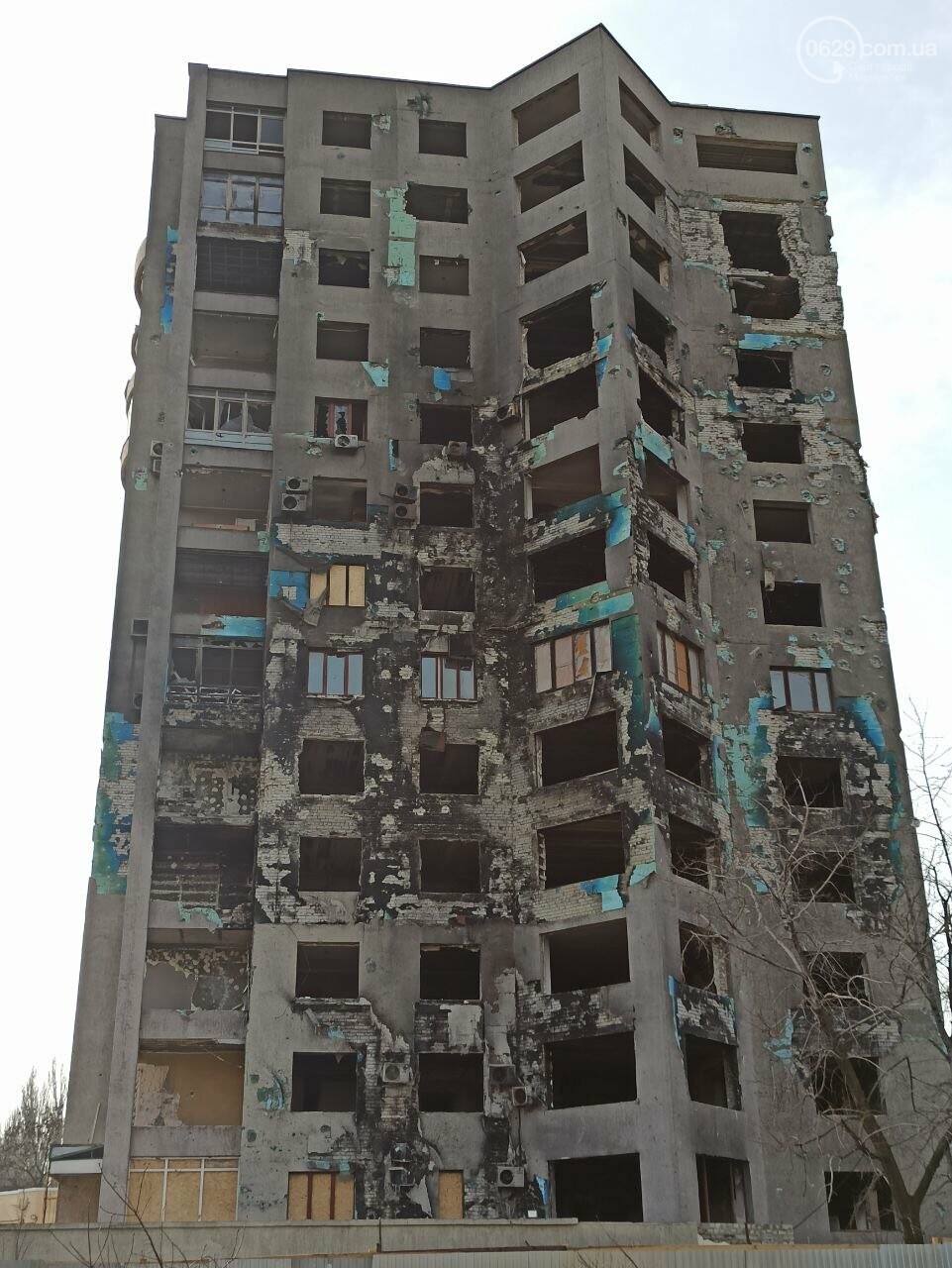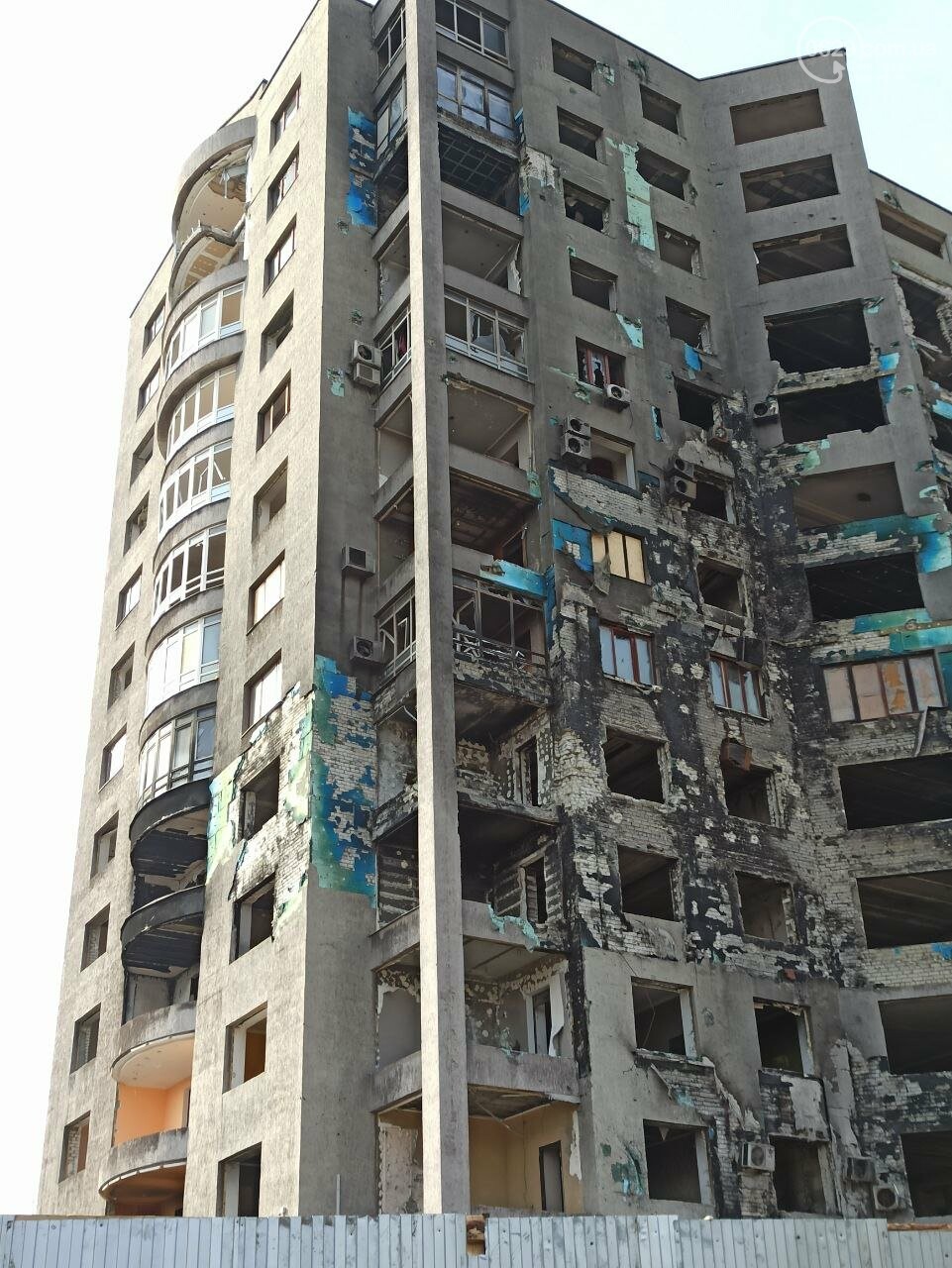 This is house No. 134 on Nakhimova Avenue. Or, rather, what has left of it…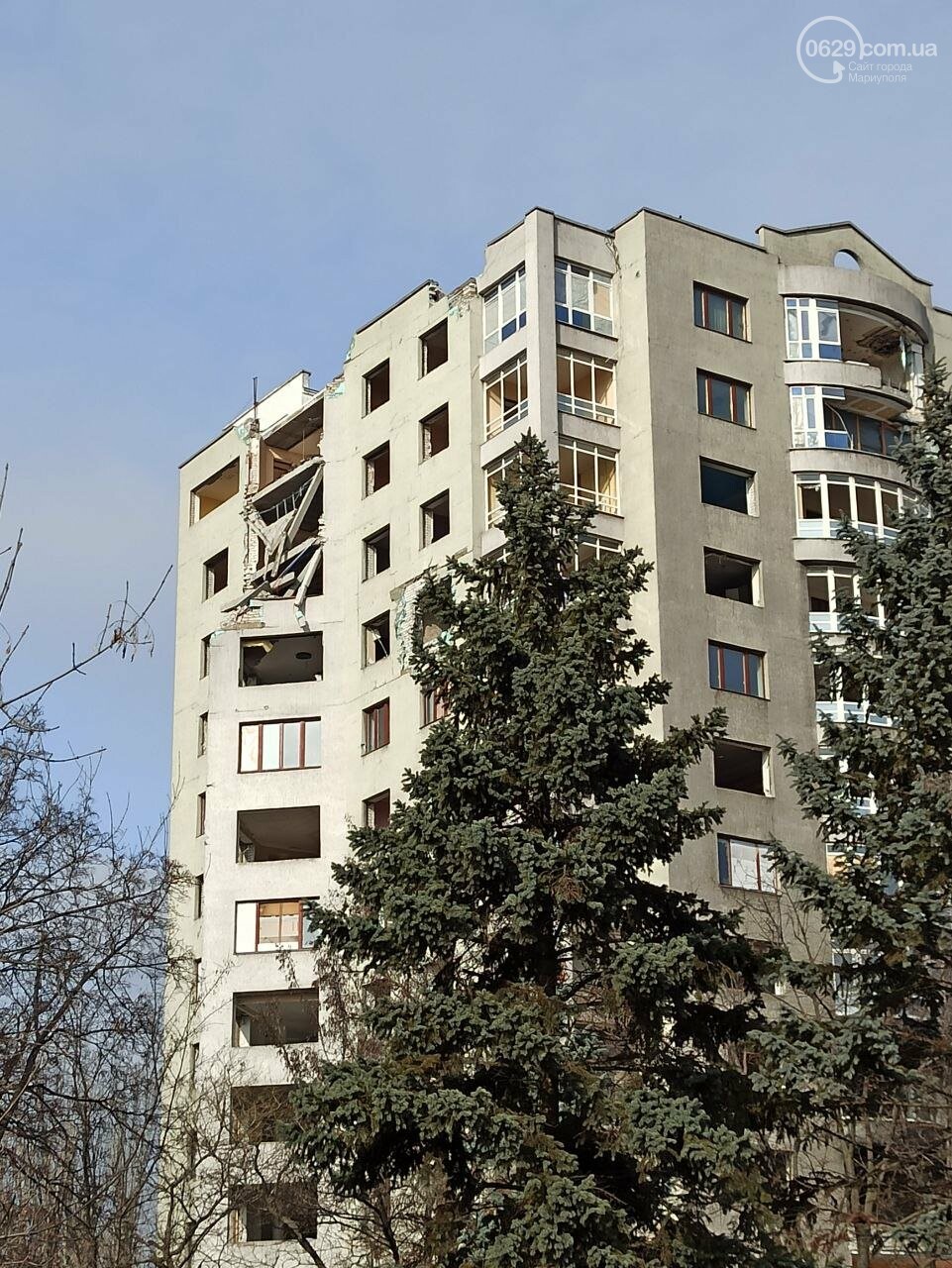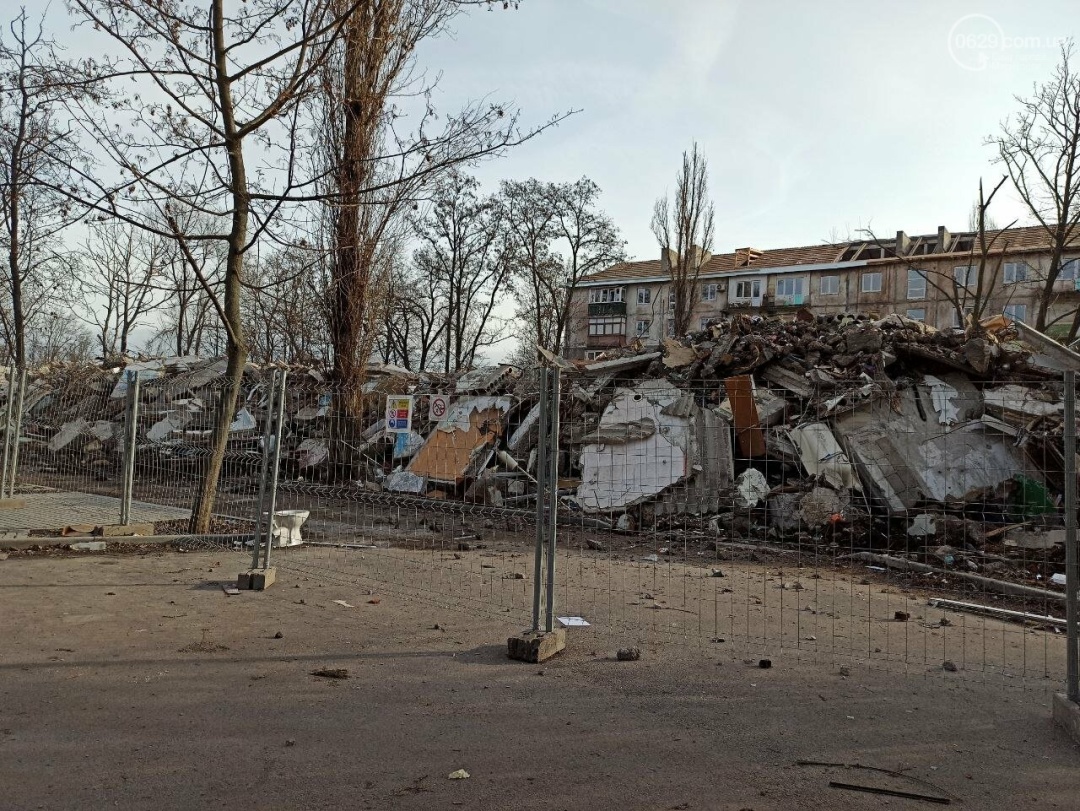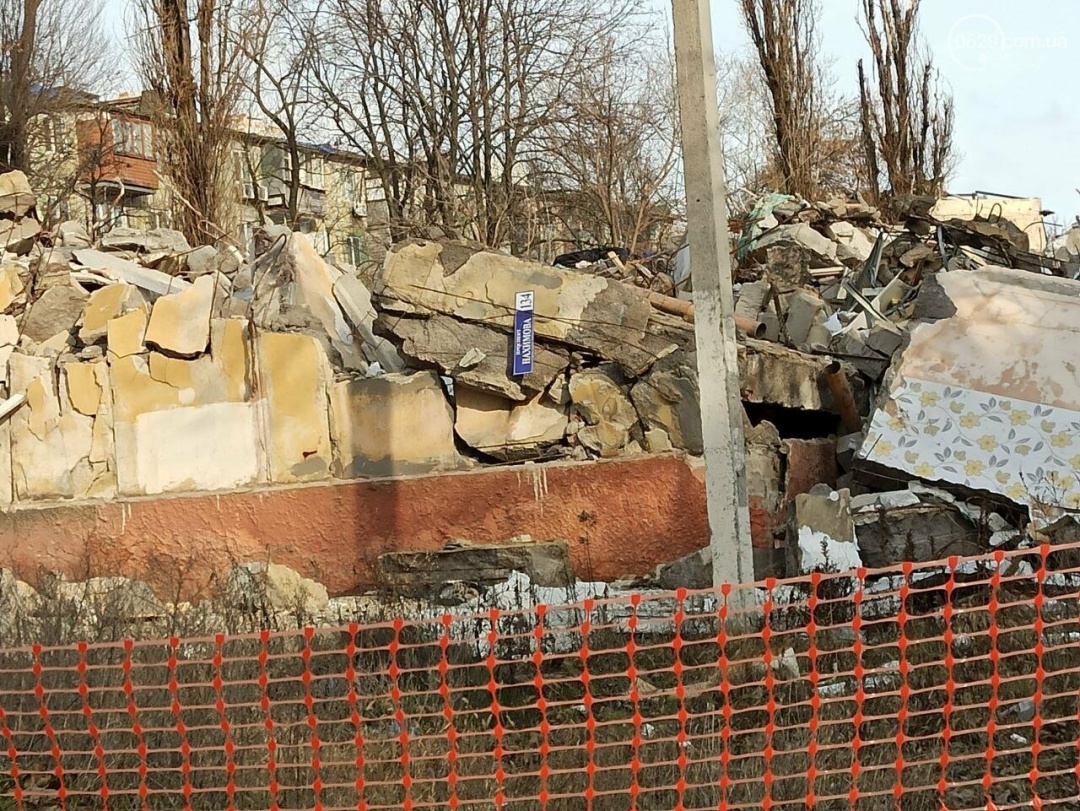 We are turning to Khmelnytskyi Boulevard. Ruins, ruins, more ruins, and an excavation pit. Russian machinery has already worked here. Cleaning up little by little, persistently freeing us from life, man-eating cockroaches.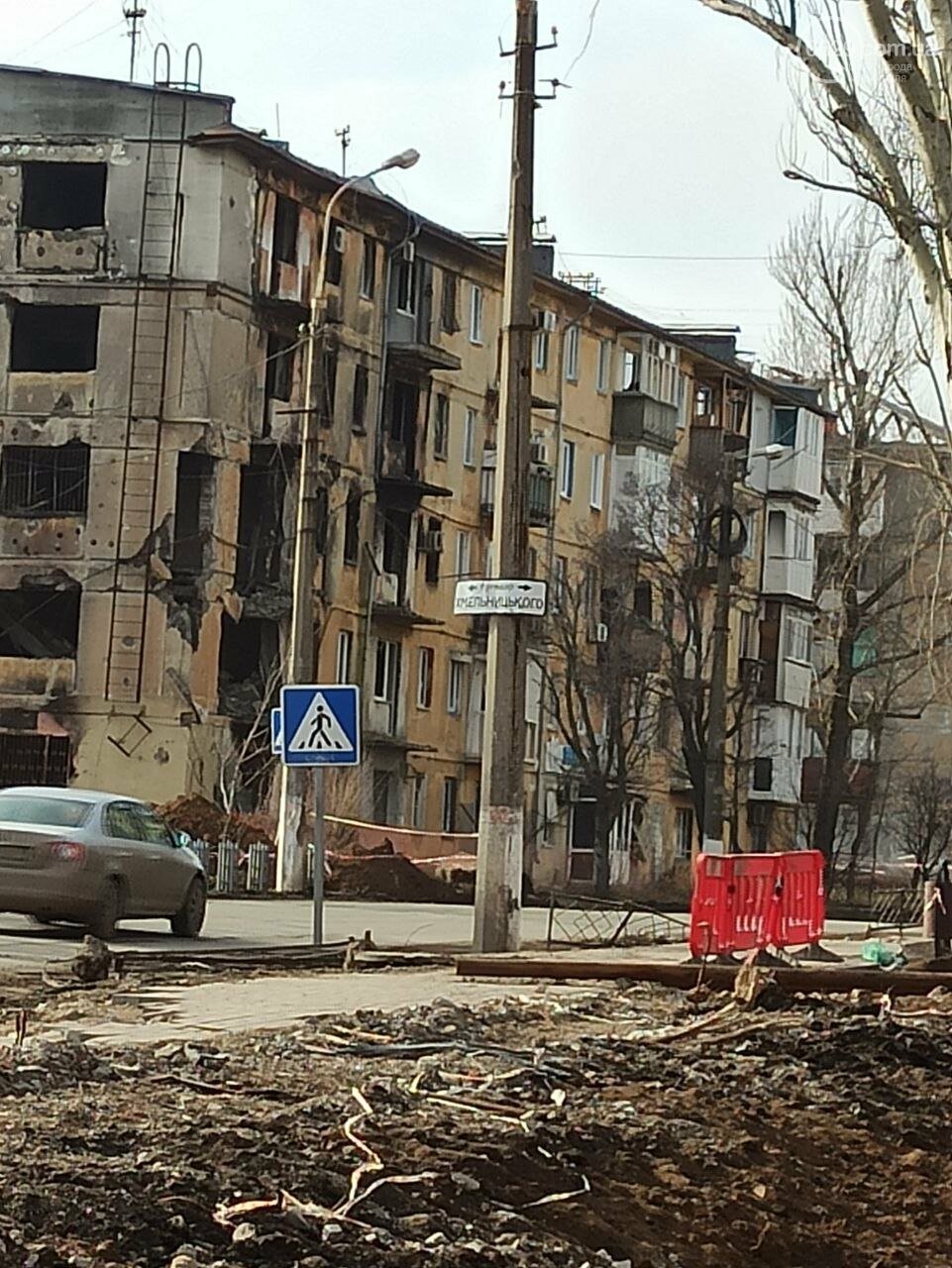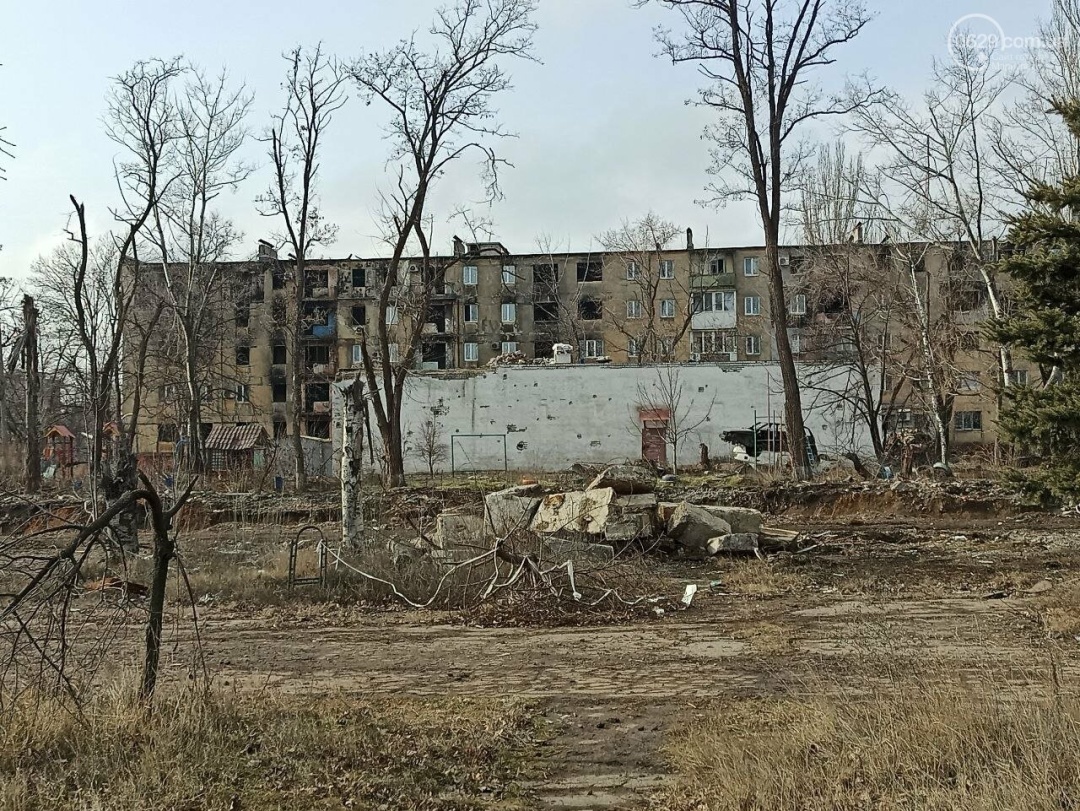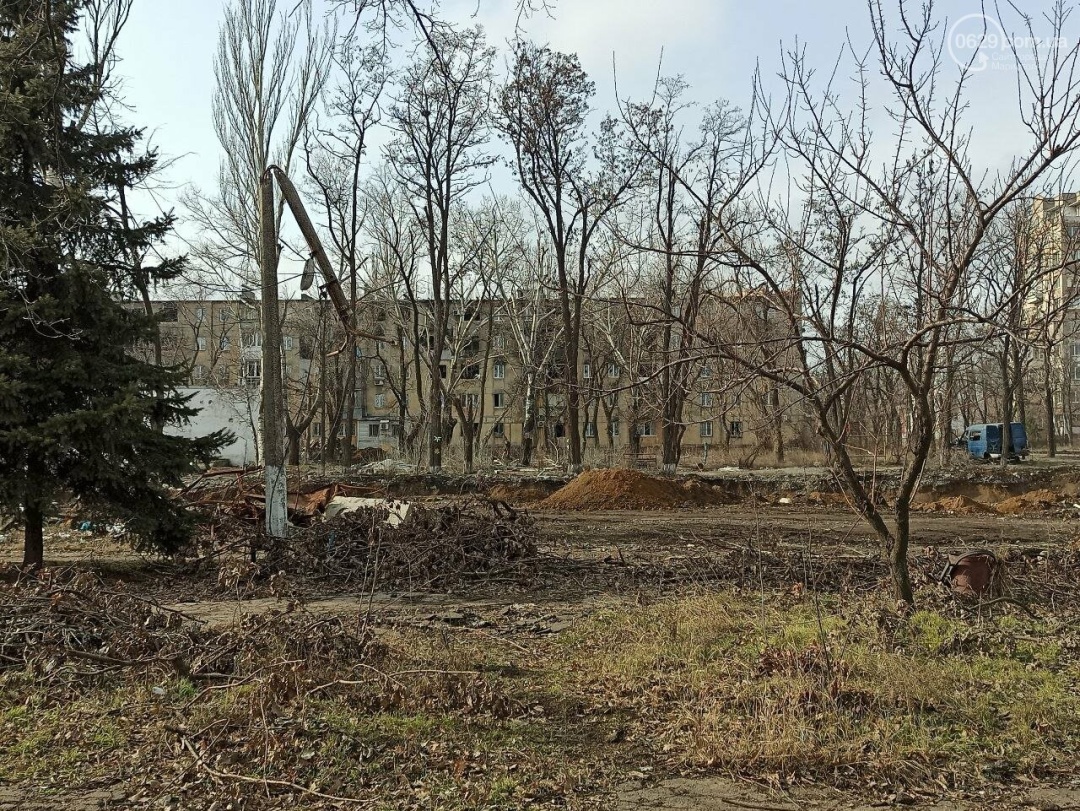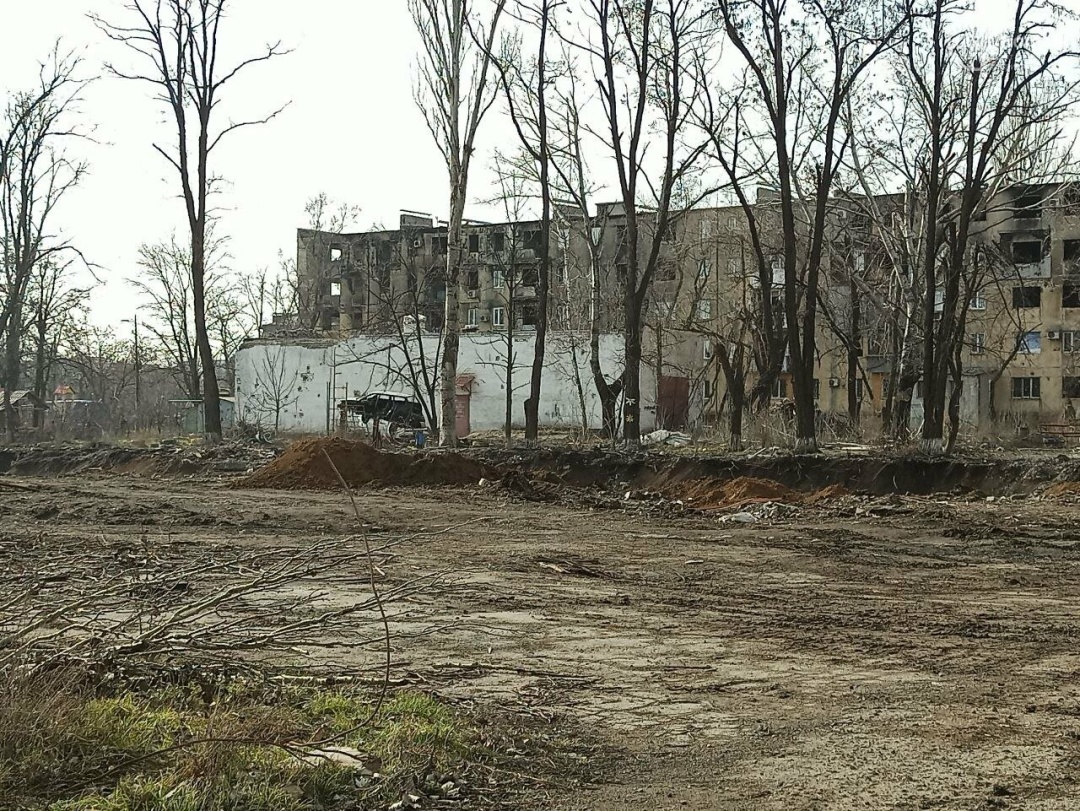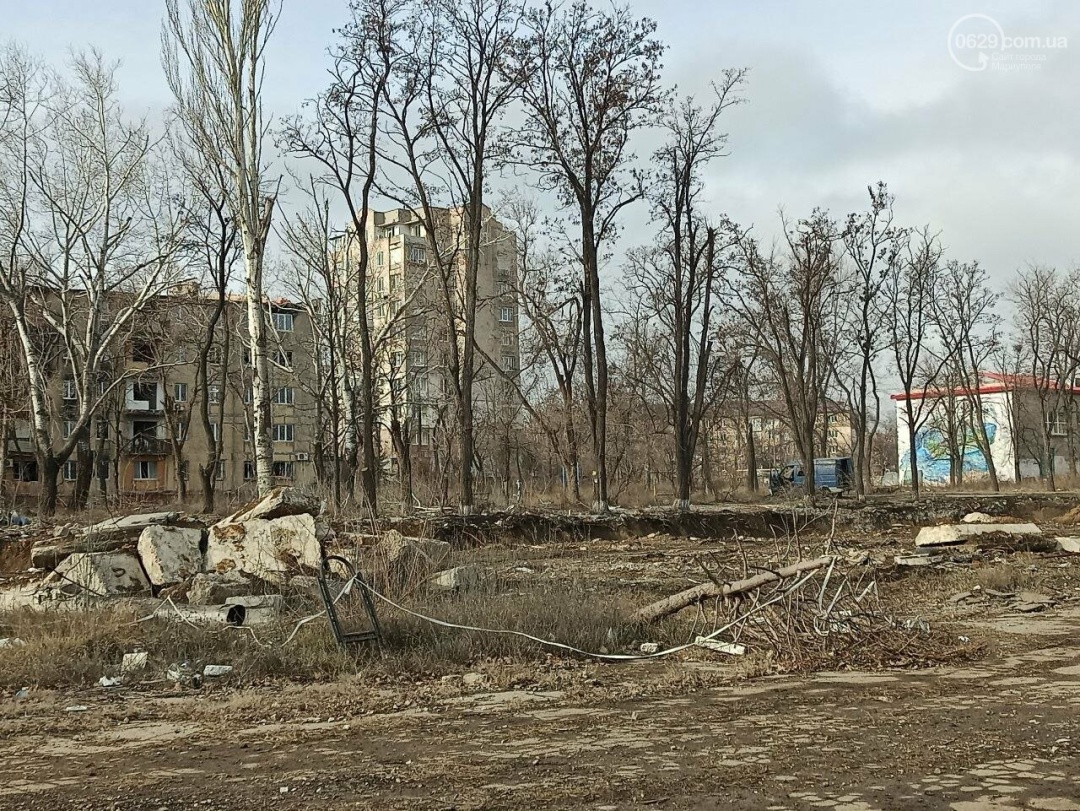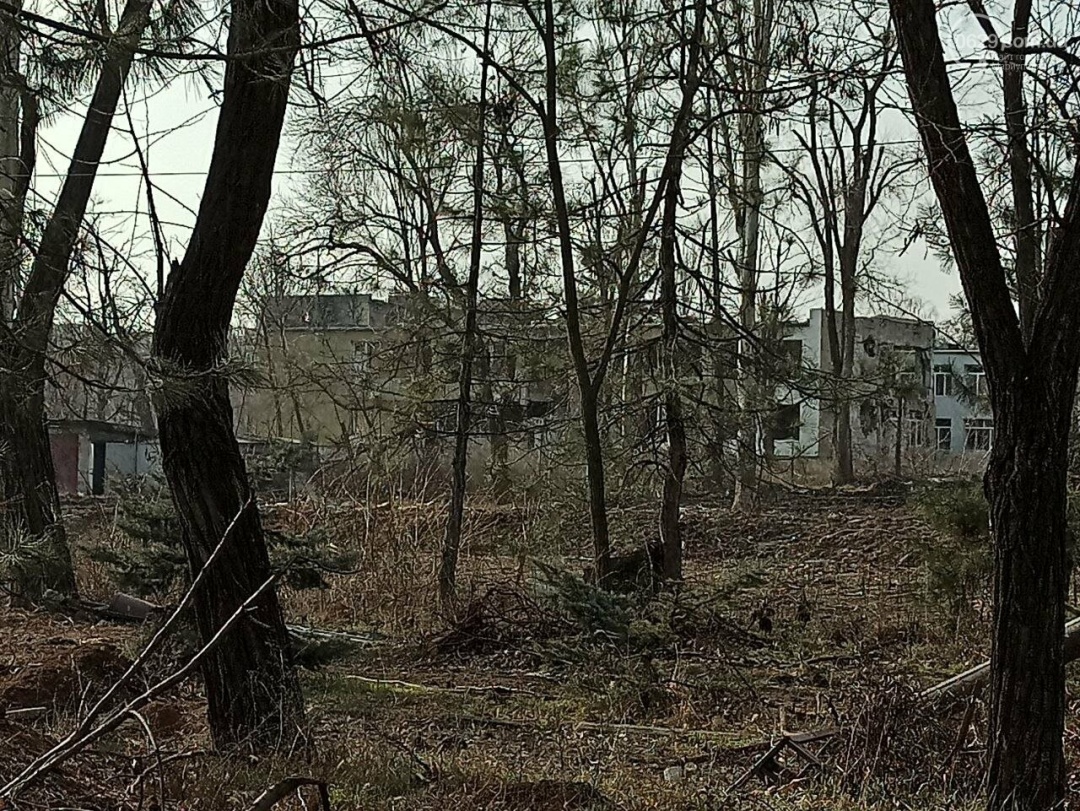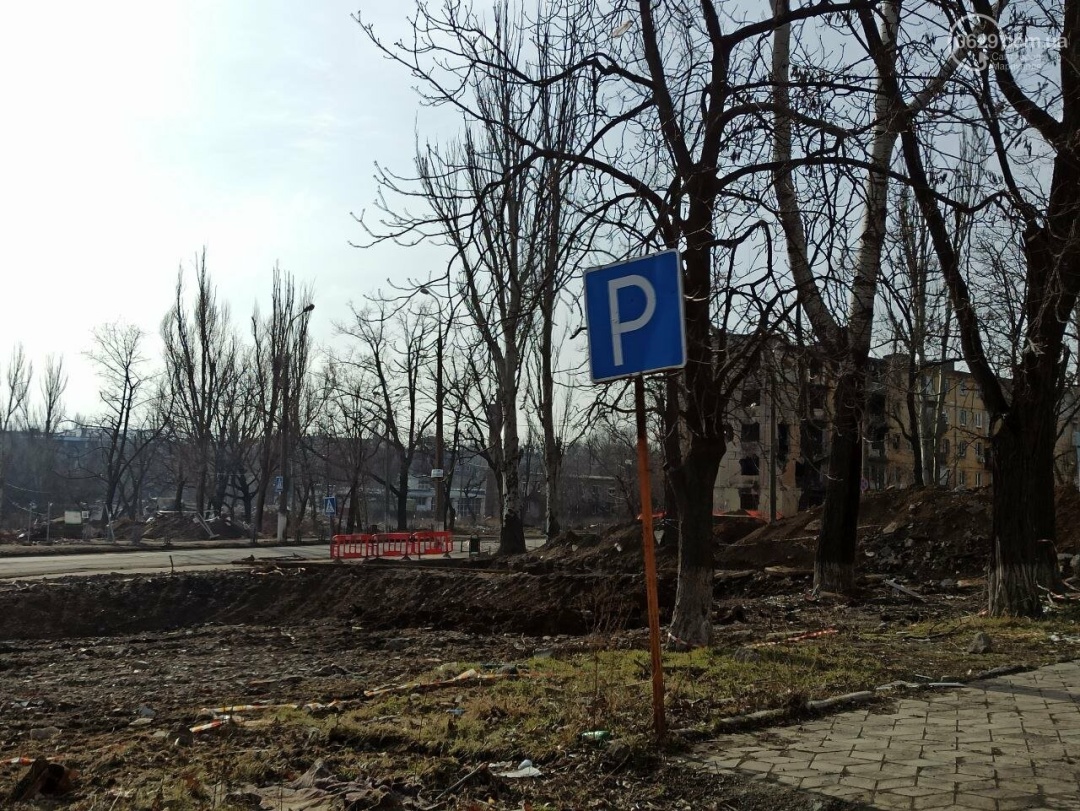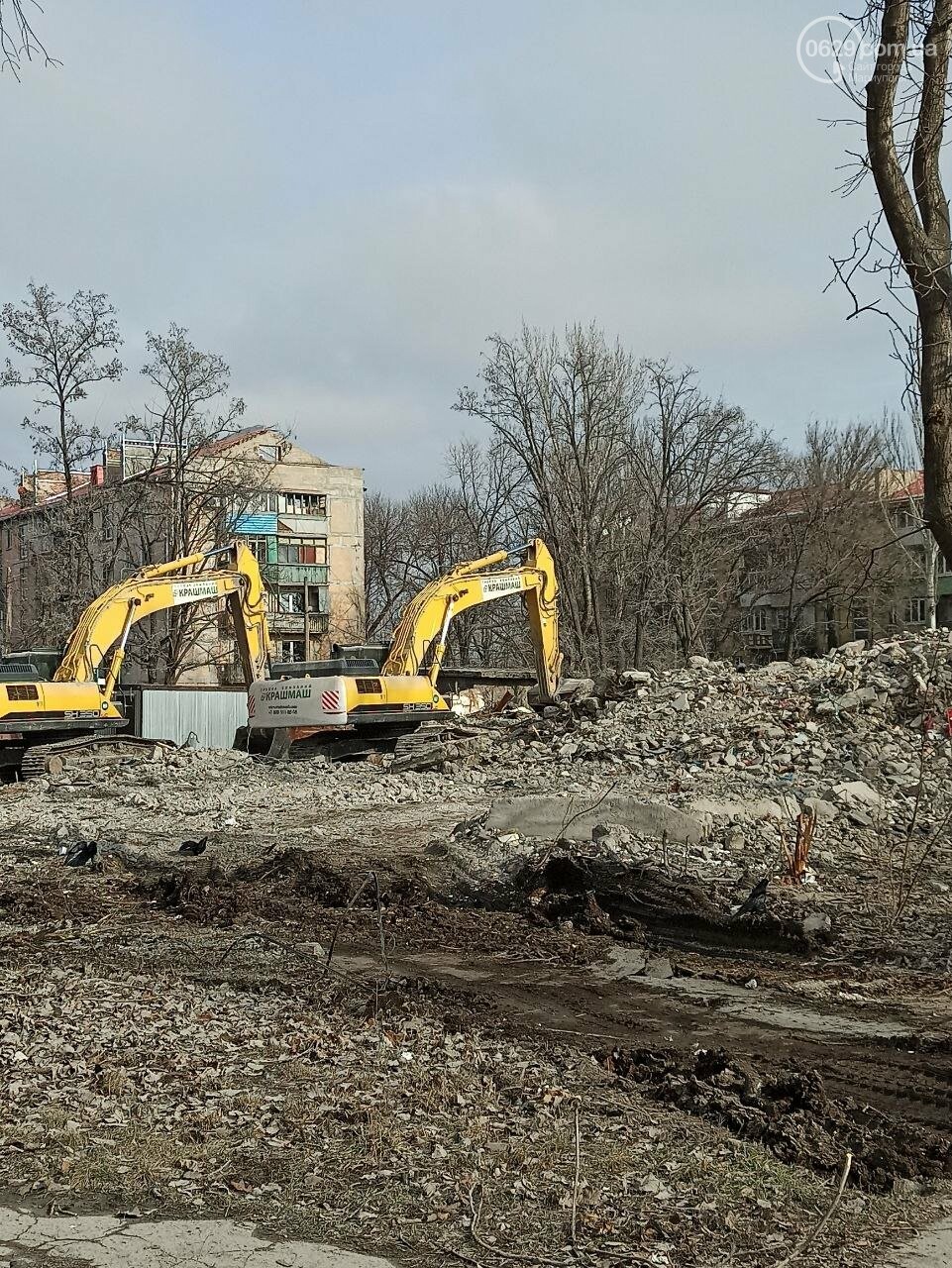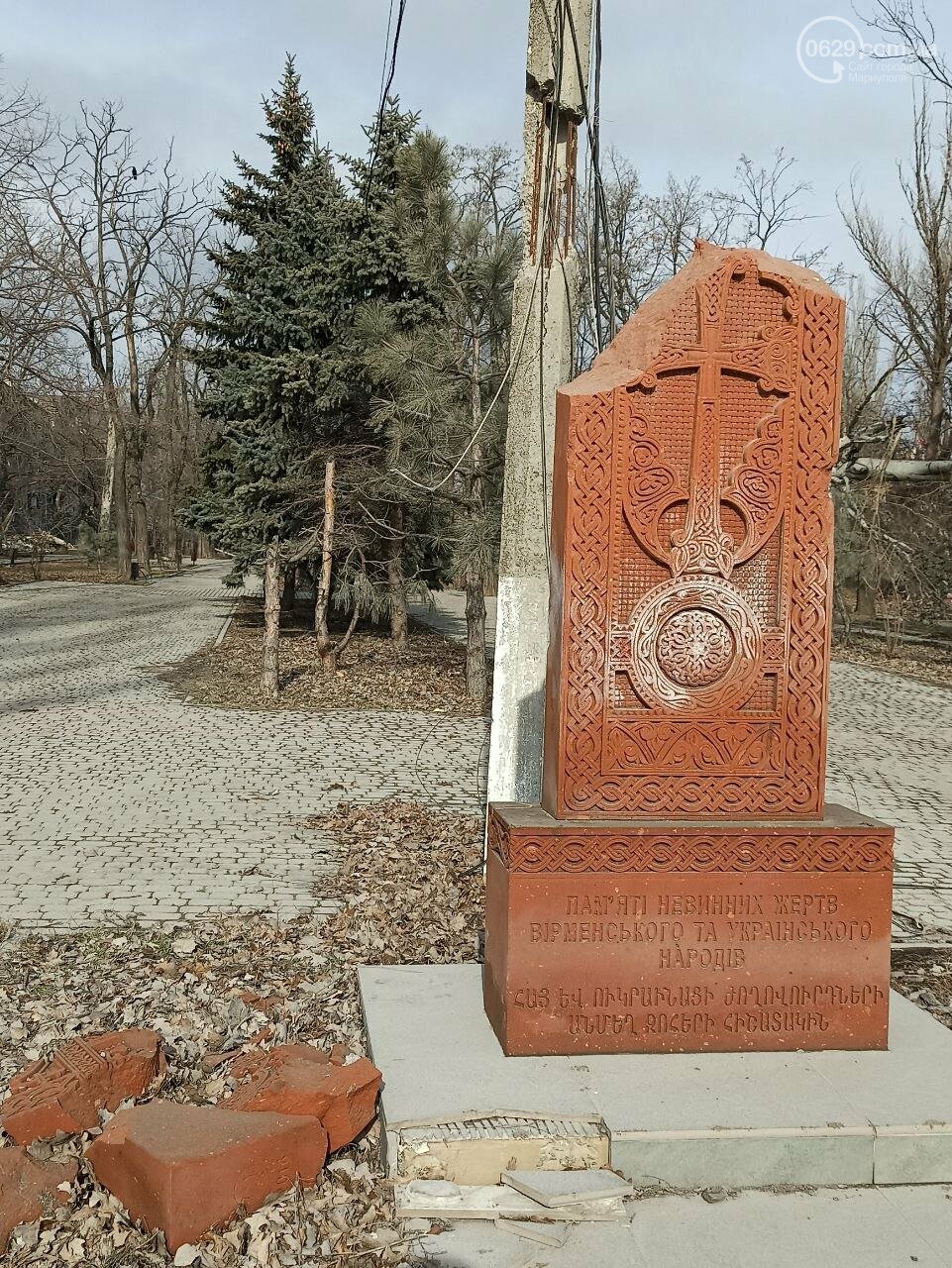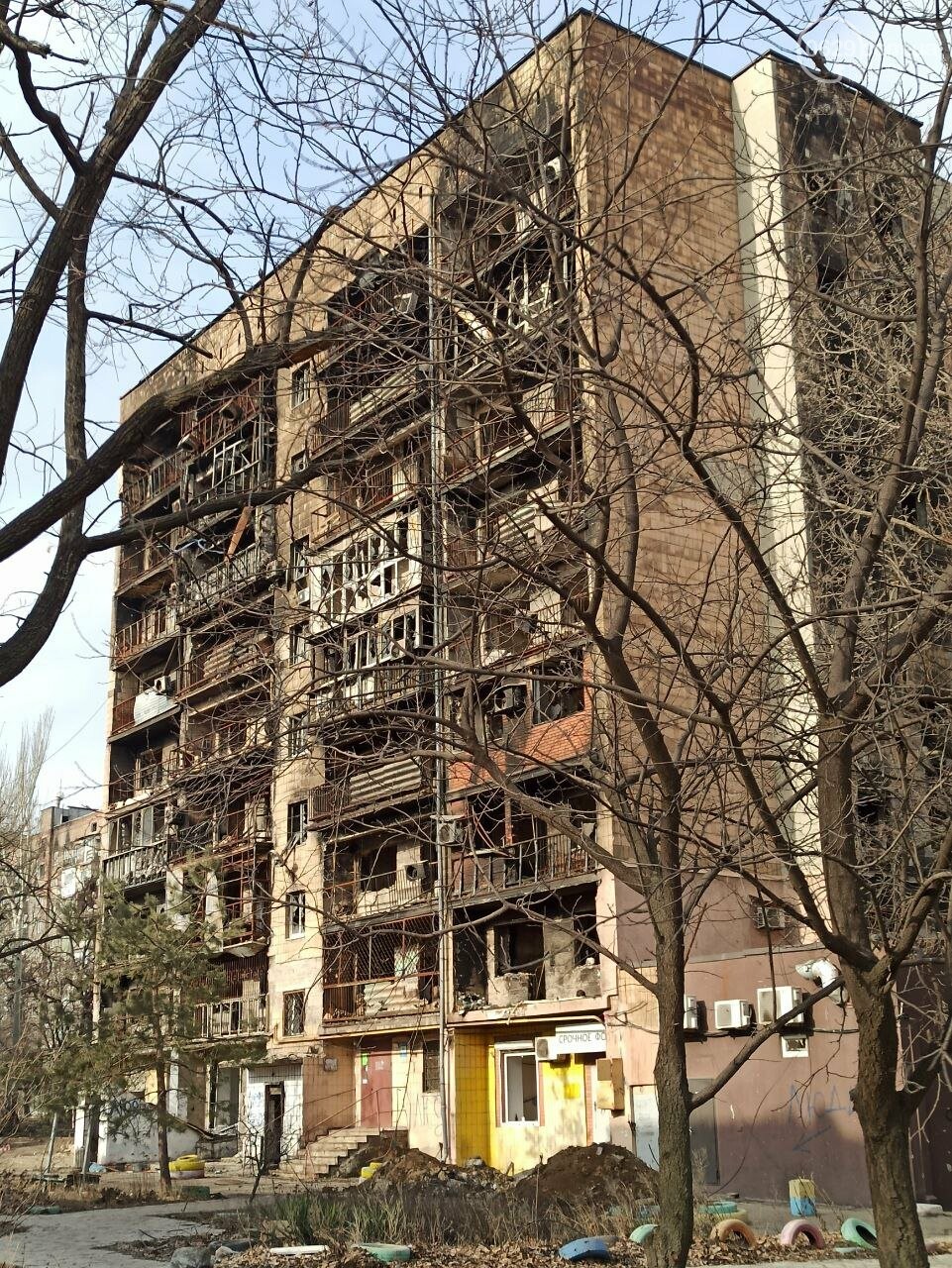 Look at the part of Khmelnytskyi Boulevard. It looks exactly the same as in March 2022. The reserve of Russian crimes.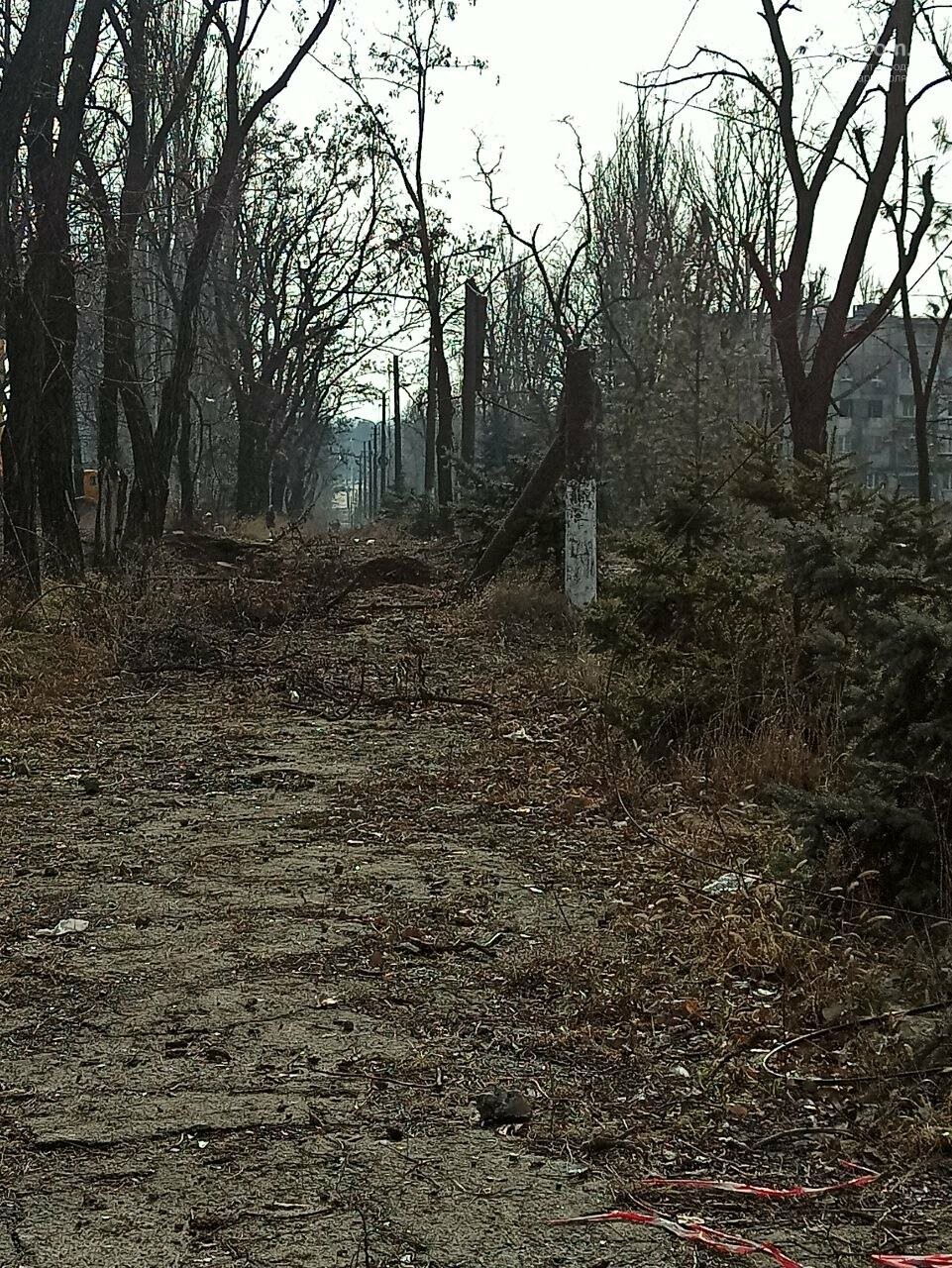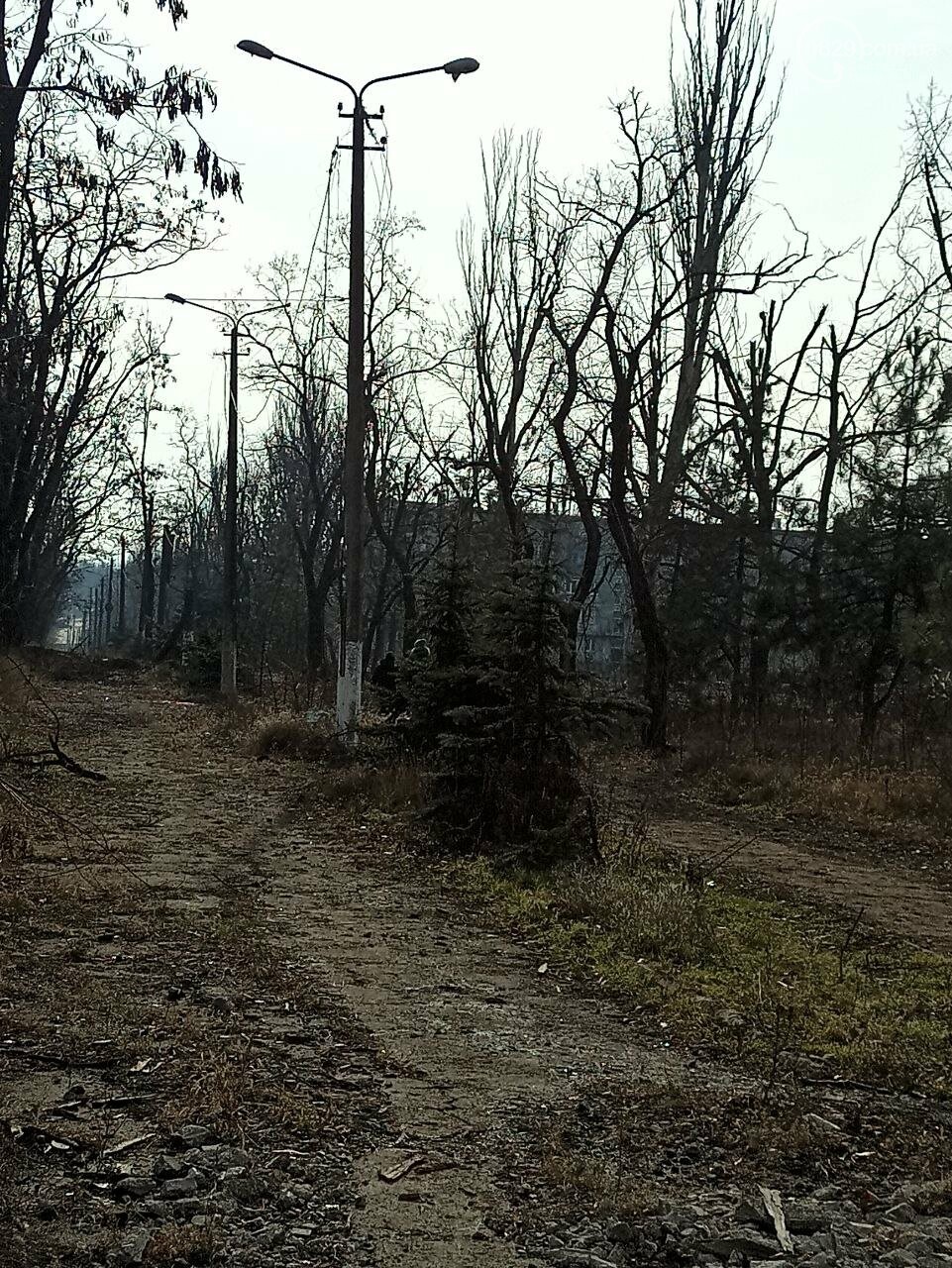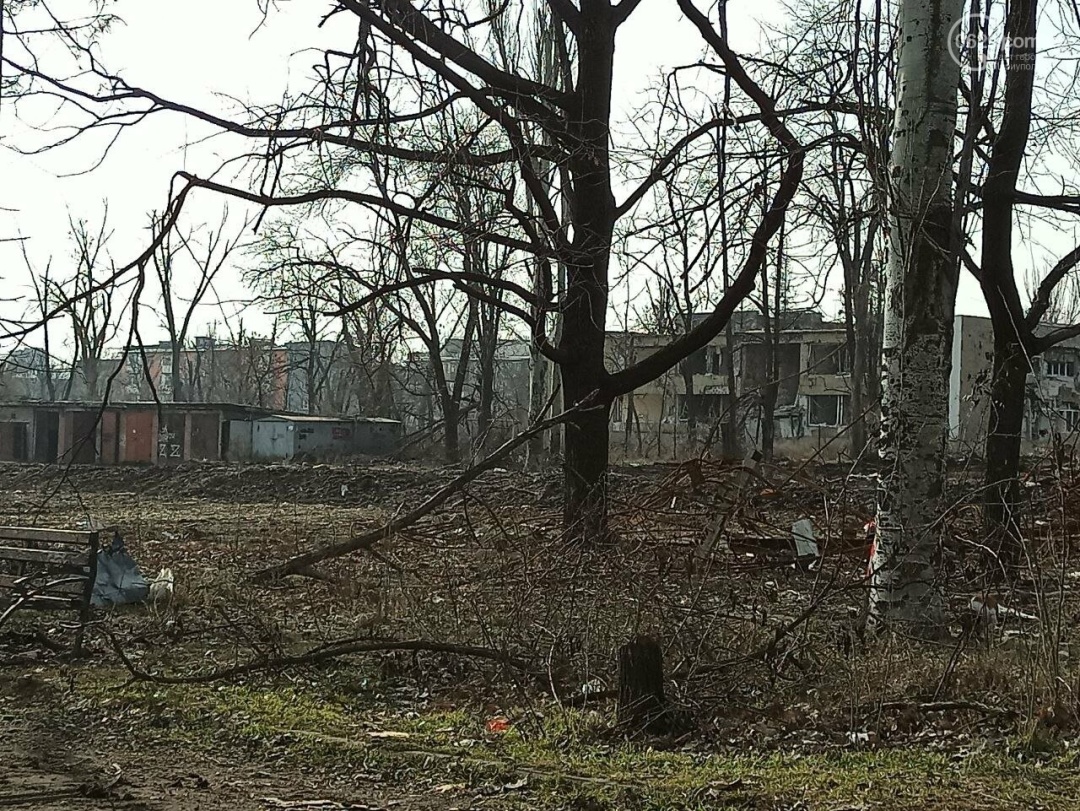 Source: 0629.com.ua