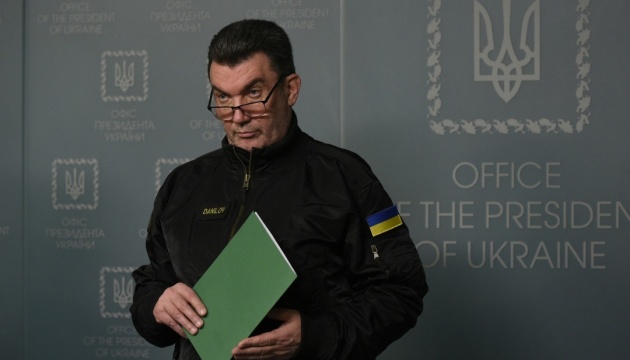 NSDC Secretary: Ukrainian military complete Western tank training not within months but weeks
The tank training for the military of Western countries is carried out within 3-5 months. Meanwhile, the Ukrainian military complete such training within 3-4 weeks.
The relevant statement was made by Ukrainian National Security and Defense Council (NSDC) Secretary Oleksiy Danilov in an interview with Report, an Ukrinform correspondent reports.
"As for Abrams, it will take some time to deliver these tanks to Ukraine. But Leopard tanks can be delivered sooner. In addition, our soldiers are currently being trained on how to use these tanks. At this point, let's note that the training for the military of Western countries is carried out in 3-5 months, but our servicemen complete these trainings in about 3-4 weeks. This is very important nowadays and plays an important role in our process, because unfortunately we are losing our citizens every day due to the lack of these weapons. I'm sure the tanks will be delivered sooner than expected," Danilov told.
At the same time, Danilov emphasized that Ukraine does not use Western weapons to attack Russia's territory.
"I want to emphasize once again that we do not use Western weapons to attack Russian territory. As for missiles of our own production, we have every right to destroy objects that are critical to the safety of our citizens. We have our own missiles, complexes, UAVs that can perform such functions," Danilov noted.
A reminder that the Government of the United Kingdom decided to send a squadron of Challenger 2 main battle tanks to Ukraine.
mk