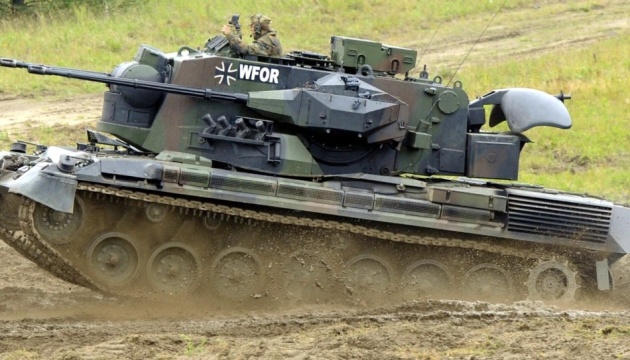 Germany sends another military aid package to Ukraine
The German government has announced the transfer of another batch of military equipment to Ukraine.
The list has been updated on the website of the Federal Government, Ukrinform reports.
In particular, the Ukrainian Armed Forces received two more Gepard self-propelled anti-aircraft guns (32 in total) and about 6,000 rounds of ammunition for them, five border protection vehicles (120 in total), 29 generators (245 in total), six 15-tonne load-handling trucks (eight in total), six mobile antenna mast systems (16 in total) and ten roll off containers.
Everything, except for generators and containers, comes directly from industry stocks.
Photo: Maurizio Gambarini / dpa