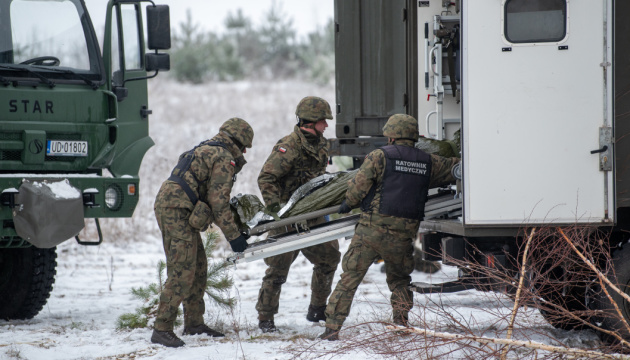 Poland ready to train two battalions of Ukrainian Armed Forces every month
Poland has announced its intention to train two battalions of the Ukrainian Armed Forces every month.
Wojciech Skurkiewicz, Deputy Minister of National Defense of Poland, said this at a meeting of the National Defense Committee of the Sejm, according to an Ukrinform correspondent.
He said Poland had presented the largest proposal for training Ukrainian Armed Forces units, declaring its readiness to conduct special group training, particularly for sappers, and provide medical courses and basic training for the Ukrainian Armed Forces.
"The Polish proposal is distinguished by a declaration of group training... We will start the training of two Ukrainian battalions at the same time every month," Skurkiewicz said.
According to him, this training will be adapted to the actual needs of the Ukrainian army.
He also said the mission on training units of the Ukrainian Armed Forces should not be limited to training, but should offer the Ukrainian side a comprehensive package regarding the preparation of Ukrainian troops for combat operations. It should also include the free transfer of equipment on which the training is carried out.
Skurkiewicz noted that the training of Ukrainian units takes place as part of an EU mission, in which Poland was one of the main organizers and made the biggest contribution, in particular, by managing the mission at the operational level.
Skurkiewicz also reported that Poland had already delivered 30 batches of military aid to Ukraine, including weapons and ammunition. In addition, through the hub that was created in the southeastern part of the country, "about 50 countries from all over the world send military aid to Ukraine every day on a permanent basis."
"We are determined to support Ukraine in repelling Russian aggression. Ukraine must win this war. Otherwise, the consequences of Russia achieving its goals through aggression will have a destructive effect on the entire international security system," he concluded.
Photo: Ministry of National Defense of Poland