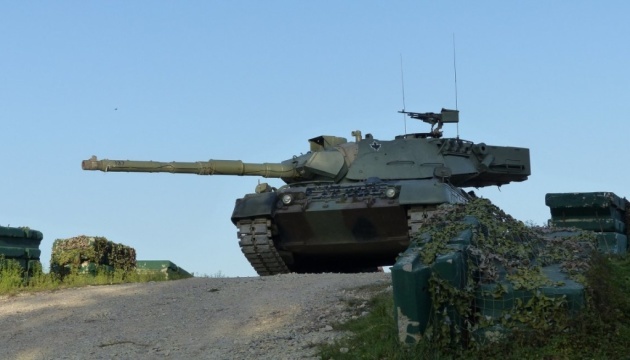 German government approves transfer of 178 Leopard 1 tanks to Ukraine
The German government has issued licenses to the country's defense companies to export up to 178 Leopard 1A5 tanks to Ukraine.
The German Defense Ministry said this in a press release on Tuesday, February 7, according to Ukrinform.
According to the press release, the German federal government supports Ukraine in close coordination with international partners by supplying Leopard 1A5 main battle tanks for legitimate self-defense against the Russian war of aggression, which violates international law. The federal government had already announced the political approval of this delivery last week, and "this was followed by the necessary formal approval steps."
"The Federal Ministry of Economics and Climate Protection (BMWK), as the formally responsible licensing authority, has issued export licenses to German armaments companies for up to 178 Leopard 1 A5 main battle tanks for the Ukraine. How many Leopard 1A5 main battle tanks will actually be delivered to Ukraine depends on the necessary repair work," the ministry said.
It added that the financing of these supplies and the repair of tanks, as well as the training of the Ukrainian Armed Forces, "is carried out in close coordination with the European partner countries of the Federal Republic of Germany."
German Defense Minister Boris Pistorius said during his visit to Kyiv on February 7 that Ukraine would receive more than 100 older Leopard 1A5 battle tanks from a group of European countries. According to him, at least three battalions should be equipped with Leopard 1A5 tanks "by the first or second quarter of 2024."
On January 25, the German government also decided to supply the Ukrainian Armed Forces with 14 modern Leopard 2 tanks. Germany also allowed other countries that have these main battle tanks in service with their own armies to send them to the Ukrainian Armed Forces.