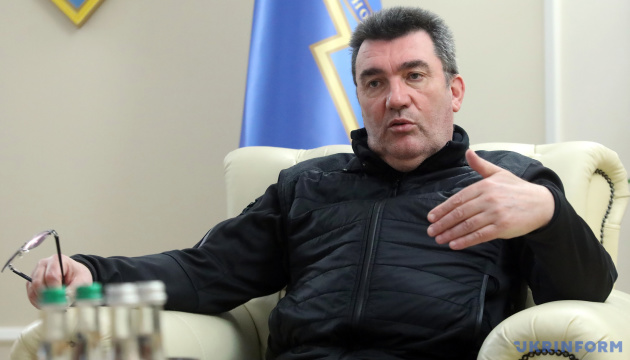 NSDC Secretary: Nobody prohibits us to destroy targets in Russia with weapons produced in Ukraine
Ukraine has domestically produced weapons that can be used to destroy targets within the territory of the Russian Federation.
The relevant statement was made by Ukrainian National Security and Defense Council (NSDC) Secretary Oleksiy Danilov in an interview with CNN, an Ukrinform correspondent reports.
"Regarding Russian territory, nobody prohibits us to destroy targets with weapons produced in Ukraine. Do we have such weapons? Yes, we do," Danilov told.
According to CNN, Western nations have restricted Ukraine from striking Russian territory with Western-donated weapons.
Additionally, Danilov expressed confidence that Ukraine would eventually receive F-16 fighter jets from international partners.
"It's only a matter of time before we get F-16s. They will definitely come. Unfortunately, in the meantime we're losing our people while fighting for our independence," Danilov noted.
A reminder that last month Chief of the Main Intelligence Directorate at the Ukrainian Defense Ministry Kyrylo Budanov predicted deeper and deeper attacks inside Russia. In his words, Ukraine is planning to launch a large counteroffensive this spring, and the most fierce battles are likely to start in March 2023.
mk