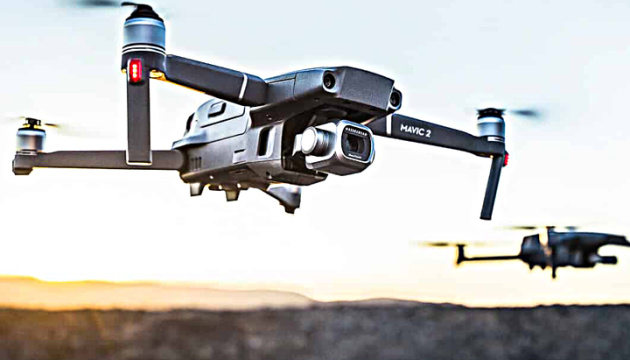 Ukraine's parliament suspends VAT, customs duties on import of drones
The Verkhovna Rada has adopted two laws simplifying the import of unmanned aerial vehicles and a number of other goods into Ukraine during wartime.
The respective draft laws, No. 8360 and No. 8361-d, were adopted at second reading, Ukrinform reports with reference to the Telegram channel of Danylo Hetmantsev, head of the Verkhovna Rada Committee on Finance, Tax and Customs Policy.
The documents establish that temporarily, for the period of martial law in Ukraine, but no longer than until January 1, 2024, operations with the import into the customs territory of Ukraine of UAVs, optical and collimator sights, night vision scopes, thermal imaging binoculars, monoculars and night vision devices are exempted from customs duty and VAT taxation.
At the same time, the specified benefits will not be applied to goods that are originating from a country that was designated as an occupying and/or aggressor state and are imported from the territory of the occupying state or from the occupied territory of Ukraine.
In 2023, the Ukrainian Defense Ministry will increase the procurement of UAVs for the Ukrainian Armed Forces. Taking into account the needs and requests of the Ukrainian army, about UAH 20 billion is to be allocated for this segment this year.